Register a .rentals domain name
Whether your website features home rentals, car rentals, vacation rentals or anything else for rent, .RENTALS is the domain for you! .RENTALS is the new online space for anyone looking to rent. Now customers will know they're in the right place to find what they're looking for just by looking at your URL. Get creative and register a domain such as SanFrancisco.RENTALS, Vacation.RENTALS, or CheapCar.RENTALS. With .RENTALS, you'll have plenty of opportunity to register the domain name you really want. Buy your .RENTALS domain today!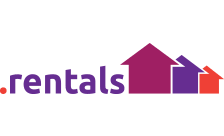 $36.95 per year

.rentals Domain Pricing
| REGISTRATION | RENEWAL | TRANSFER | REGISTRATION PERIOD | REDEMPTION PERIOD |
| --- | --- | --- | --- | --- |
| $36.95 | $36.95 | $36.95 | 1-10 yrs | 30 days |
Find your perfect domain with the .rentals TLD and add these upgrades to the cart at checkout
Optional free add-ons included with every .rentals domain registration
Domain DNS Hosting
Free lifetime DNS!
Email Forwarding
Redirect to your email address!
Domain Theft Protection
Protect your Domain!