Register a .farm domain name
When mankind turned from hunter-gatherers to settlers, farming became one of the key elements of civilized societies. With the introduction of .FARM in 2014, the farming industry has a dedicated namespace for presenting its produce and technologies online. The .FARM extension is the perfect online home for all manner of farms for agricultural produce: such as commercial farms, dairy farms, rice farms, hay farms, micro-farms, orchards, vineyards, fish farms, poultry farms, ranches, apiaries, urban farms, etc. Small family farms can take advantage of this namespace to create a noticeable online presence and expand their reach beyond the borders of their local community.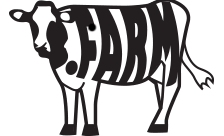 $35.95 per year

.farm Domain Pricing
| REGISTRATION | RENEWAL | TRANSFER | REGISTRATION PERIOD | REDEMPTION PERIOD |
| --- | --- | --- | --- | --- |
| $35.95 | $35.95 | $35.95 | 1-10 yrs | 30 days |
Find your perfect domain with the .farm TLD and add these upgrades to the cart at checkout
Optional free add-ons included with every .farm domain registration
Domain DNS Hosting
Free lifetime DNS!
Email Forwarding
Redirect to your email address!
Domain Theft Protection
Protect your Domain!