Grow your website with a .garden domain
Those who garden take pride in the fruits of their gardening. Now, you can show off those fruits online with .garden domain name. Whether you're looking to start a gardening blog or a company that specializes in plants, soil, and more, the .garden domain is the perfect place to connect with the gardening community. At first glance, your target audience will know your website has what they're looking for because it will say so right in your URL. Not only does .garden put you in front of your intended audience of gardeners and gardening enthusiasts, it also increases the chance of you registering a domain name you actually want! Grow your website with a .garden domain today!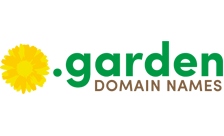 $39.95 per year

.garden Domain Pricing
| REGISTRATION | RENEWAL | TRANSFER | REGISTRATION PERIOD | REDEMPTION PERIOD |
| --- | --- | --- | --- | --- |
| $39.95 | $39.95 | $39.95 | 1-10 yrs | 36 days |
Add a hosting service to the .garden TLD and build a site
Optional free add-ons included with every .garden domain registration
Domain DNS Hosting
Free lifetime DNS!
Email Forwarding
Redirect to your email address!
Domain Theft Protection
Protect your Domain!
Already registered a .garden elsewhere? Transfer your domain to Thexyz today!