Register a .archi domain name
.archi is supported by the International Union of Architects (UIA). UIA is the only world organization for architects and was founded in Switzerland in 1948. It is a federation of 131 national architectural associations, representing 1.3 million architects worldwide. UIA's main objection is to unite architects on a global and democratic basis and .archi is the newest way to unite the architecture community online. Join world famous architect Paul Andreu and register your .archi domain today!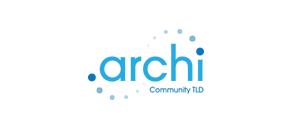 $91.95 per year

.archi Domain Pricing
| REGISTRATION | RENEWAL | TRANSFER | REGISTRATION PERIOD | REDEMPTION PERIOD |
| --- | --- | --- | --- | --- |
| $91.95 | $91.95 | $91.95 | 1-10 yrs | 30 days |
Find your perfect domain with the .archi TLD and add these upgrades to the cart at checkout
Optional free add-ons included with every .archi domain registration
Domain DNS Hosting
Free lifetime DNS!
Email Forwarding
Redirect to your email address!
Domain Theft Protection
Protect your Domain!