Register a .archi domain name
.archi is not just another domain; it's a digital signature supported by the International Union of Architects (UIA). Founded in Switzerland in 1948, the UIA stands as the world's sole organization for architects. As a federation of 131 national architectural associations, it represents a staggering 1.3 million architects globally. Among its esteemed members are renowned figures like Paul Andreu and countless other members of the International Union of Architects UIA.
The UIA's primary mission is to unite architects on a global and democratic basis. With the introduction of the .archi domain, this mission takes a digital leap, offering a unique platform for the architecture community online. Whether you're an individual professional architect, an architecture firm registered internationally, or an architecture-related organization like schools, museums, the .archi domain is tailor-made for you.
Being registered as a member in the UIA member section** gives you a distinct advantage, ensuring your online presence resonates with professionalism and authenticity. Whether you're an architect or an architecture enthusiast, this domain ensures that internet users instantly recognize your affiliation with the global architectural community.
So, if you're a member of the UIA or associated with any architectural endeavor, don't miss out on this opportunity to enhance your digital footprint in the architectural realm. Elevate your online identity and register your .archi domain today!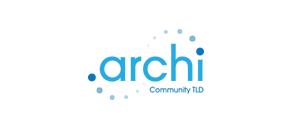 $91.95 per year

.archi Domain Pricing
| REGISTRATION | RENEWAL | TRANSFER | REGISTRATION PERIOD | REDEMPTION PERIOD |
| --- | --- | --- | --- | --- |
| $91.95 | $91.95 | $91.95 | 1-10 yrs | 30 days |
Find your perfect domain with the .archi TLD and add these upgrades to the cart at checkout
Optional free add-ons included with every .archi domain registration
Domain DNS Hosting
Free lifetime DNS!
Email Forwarding
Redirect to your email address!
Domain Theft Protection
Protect your Domain!