Register a .fitness domain name
Maintaining a healthy lifestyle is important and, as its name suggests, fitness is one of the most popular ways to achieve that. Launched for public registrations in 2014, .fitness offers thousands of fitness professionals worldwide a distinctive and highly descriptive namespace to represent their workout concepts online. The .fitness extension is open for registration to any gym or health club that is focused on getting people healthy with diet and exercise.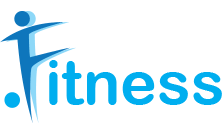 $37.95 per year

.fitness Domain Pricing
| REGISTRATION | RENEWAL | TRANSFER | REGISTRATION PERIOD | REDEMPTION PERIOD |
| --- | --- | --- | --- | --- |
| $37.95 | $37.95 | $37.95 | 1-10 yrs | 30 days |
Find your perfect domain with the .fitness TLD and add these upgrades to the cart at checkout
Optional free add-ons included with every .fitness domain registration
Domain DNS Hosting
Free lifetime DNS!
Email Forwarding
Redirect to your email address!
Domain Theft Protection
Protect your Domain!