Get your .mortgage domain
Buying a house is major part of the American dream. Help that dream come true for people with your .MORTGAGE domain. The real estate industry is one of the most important economic sectors and the mortgage industry is directly linked to it. Now, this industry has it's own online space that's perfect for analysts, lenders, and brokers who are looking to build a website. Including "mortgage" in your domain name will reduce characters and let customers know they're in the right place to find what they need. As with all our domain registrations, .mortgage domains include free DNS management and email redirection services to ensure you can maximize your usage. Use the search bar above to close the deal today!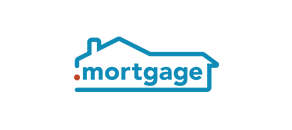 $49.95 per year

.mortgage Domain Pricing
| REGISTRATION | RENEWAL | TRANSFER | REGISTRATION PERIOD | REDEMPTION PERIOD |
| --- | --- | --- | --- | --- |
| $49.95 | $49.95 | $49.95 | 1-10 yrs | 30 days |
Find your perfect domain with the .mortgage TLD and add these upgrades to the cart at checkout
Optional free add-ons included with every .mortgage domain registration
Domain DNS Hosting
Free lifetime DNS!
Email Forwarding
Redirect to your email address!
Domain Theft Protection
Protect your Domain!