GDPR Compliant
Thexyz follows the principles data minimization and privacy by design. It is also possible to make a GDPR request regardless of region. We are responsible for the protection of your personal data, and we take this responsibility very seriously. Please also view our Privacy Policy.
GDPR Export Request
Users can make an GDPR Export Request for client data in an accessible electronic format.
Privacy For All
We honour GDPR requests regardless of your geographic location or citzienship. We believe all people should have equal rights regardless of polictics.
Encryption
All data is secured via industry standard encryption (Defense Department AES and SSL).
Custom Email Security
Email Encryption
Highest level of TLS encryption with DNSSEC, SPF, DMARC, and DKIM.
Internet Security Support
Our staff are trained to provide information on threats and anti-abuse measures.
Best Security Practices
Thexyz follows best security practices and keeps a A+ rating on Security Headers.
Blacklists and Firewalls
We maintain several subscriptions to premium blacklists, firewalls and also offer protect our domains with our own Blacklist. These are fully customizable.
No Ads or Tracking
Thexyz is 100% ad-free and there are no invasive or third-party scripts. We maintain our own internal system to ensure maximum security.
Restrict Access
All accounts can have custom permissions, access can be restriced to certian IPs and also certian services. Allowing for a strong security policy.
Enhanced Email Privacy Features
Companies love email for marketing campaigns. This is because by default, email does not respect your privacy. When marketing emails are sent out, the email usually loads external content such as images. When the image is loading, the tracking is enabled by your IP address, the browser you are using, and more information is being transmitted to the sender. Thexyz offers you an email service that automatically protects from these tracking methods:
Blocked Images
Thexyz blocks images by default. No external content is loaded when you open an email unless you actively allow this by changing the default in Webmail settings.
IP Protection
When an email is sent through Thexyz Webmail is strips all the IP address from the header of emails sent to protect your privacy.
Email Spoof Detection
Thexyz warns you when the technical sender differs from the from sender. To fake the from sender is a typical method used in phishing attacks. On our blog you can find more tips on how to prevent email phishing.
Monitor Audit Logs & Close Sessions Remotely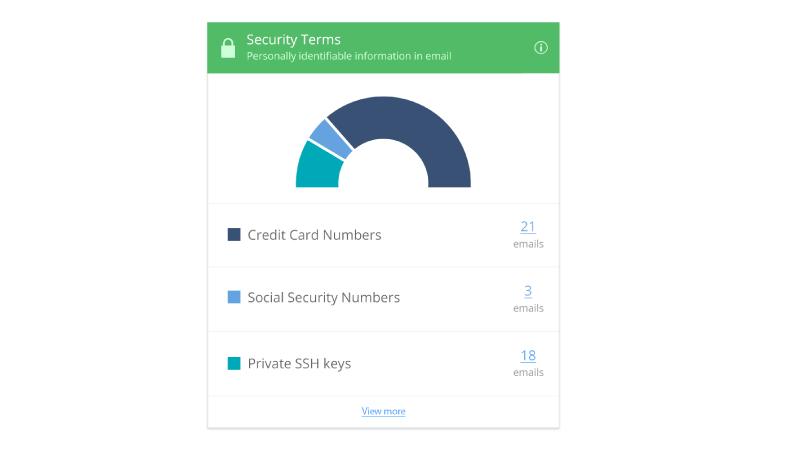 We maintain 2 weeks of audit logs to allow you to check active and closed sessions. This allows you to verify that no one but yourself has logged into your account. Closed sessions are automatically terminated after a set period of time.
Check logins and restrict access
Allow IPs admin access
Allow permission based sub-user access
Remotely wipe a lost of stolen device
Two Factor Authentication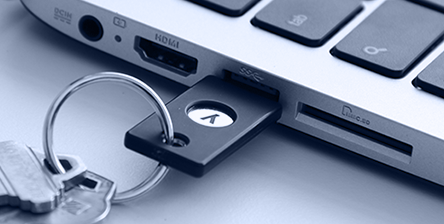 Adding a secondary authtication method to a password increases security for your servers, apps, logins and private areas. Individuals and businesses are using YubiKey to add an additional layer of security to their applications.