Promote your video content on a .TV domain
Choosing a .TV top level domain (TLD) for your website is a strategic move, especially for specific brands aiming to boost their web traffic through video content. The .TV extension, often referred to as the TV extension, makes it instantly recognizable that your site is all about video, be it streaming, video game content, or film. While .TV is the country code (ccTLD) of Tuvalu, its significance in the digital realm has expanded far beyond the island's borders. The decision by which Tuvalu sold the rights to this domain has allowed anyone globally to buy .TV domains. This domain type has become a favorite among video bloggers, web designers, film professionals, and even businesses in the media industry. Although this domain CCTLD (country code top level domain) is open to everyone, it's not predominantly used in the Polynesian island nation of Tuvalu. Instead, it stands as the ideal web address for platforms hosting video content or anything related to the television industry. When you register a TV domain extension, you're aligning your brand with a digital space specifically designed to feature video content. This domain extension not only emphasizes your commitment to delivering high-quality video experiences but also positions your platform as a go-to destination for viewers seeking engaging visual narratives.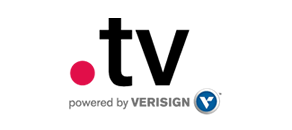 $49.95 per year

.tv Domain Pricing
| REGISTRATION | RENEWAL | TRANSFER | REGISTRATION PERIOD | REDEMPTION PERIOD |
| --- | --- | --- | --- | --- |
| $49.95 | $49.95 | $49.95 | 1-10 yrs | 36 days |
Find your perfect domain with the .tv TLD and add these upgrades to the cart at checkout
Optional free add-ons included with every .tv domain registration
Domain DNS Hosting
Free lifetime DNS!
Email Forwarding
Redirect to your email address!
Domain Theft Protection
Protect your Domain!