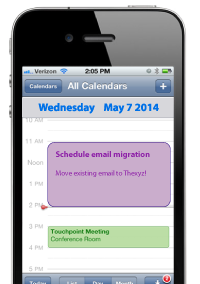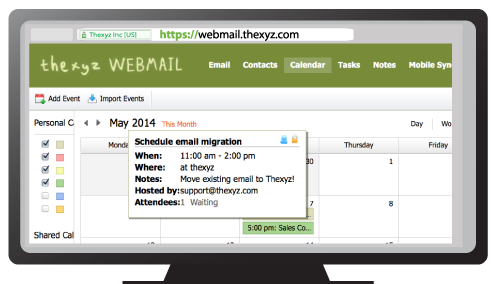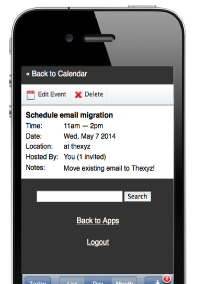 Sync email, calendar, notes and contacts with any device or desktop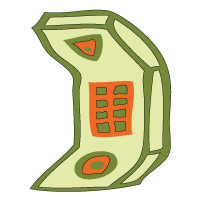 MobileSync
Sync your Email, Contacts and Calendars between your webmail account and your smartphone with Mobile Sync for Thexyz Webmail.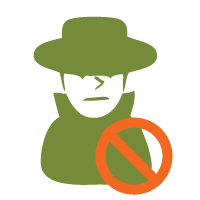 Privacy
Thexyz Webmail is business class email platform built around privacy, as we do not serve ads inside webmail, there is no need to scan your emails. You data is your data and it is kept private with us.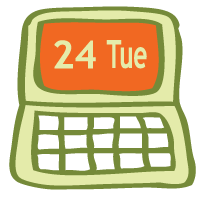 Calendar App
Having your email sync your calendar with your multiple devices, and adding events to share with other is essential to staying on top of things. Thexyz MobileSync allows you to stay in sync.
Using Exchange and IMAP with same domain at Thexyz has saved us a lot of money!
Jose
I can't tell you how much you have helped me in the time that I have been with thexyz. Always there, when I needed information on anything. In fact, I don't know of anyone in all of the services I have encountered was more helpful and polite.
Natalie
Thexyz are the best I have ever dealt with in regards to resolving an IT issue. Keep up the great work.
Tom