Why 2022 is a great year to start an online business 👩🏻‍🏫
Capitalize on working from home
Working from home has become the norm since the pandemic and this has allowed many businesses to lower overheads of business operations by cutting back on office space. It has always been possible to operate a business with remote employees and various types of businesses have been doing it for years, now there are a lot of tools and services to help operate a business remotely.
Remote work is nothing new, it is part of a trend before the coronavirus pandemic, individuals have been leaving institutions for many years in favor of the creator or gig economy. It is now easier than ever to setup and run home-based businesses. With remote work and remote learning, conducting an online meeting has become a very important skill. Last year there were some concerns raised about the security of Zoom and we tested some excellent viable alternatives to Zoom. A few weeks back I tweeted through @thexyz how impressed I was with the open-source Nextcloud offering. It is a great solution for organizations that are concerned with where their data is stored. It also allows for try data portability as you can host a Nextcloud instance wherever you wish, including with Thexyz!
Innovative industry trends
Other than working from home, COVID has changed IT forever in the sense that many industries that have always been reluctant to move to the cloud, have started embracing third-party cloud-based tools. For example Banks. They usually always run IT in-house and on-prem. For example, banks have recently started to embrace eSigning services for virtual document signing. While this technology is nothing new, a mainstream interest for widespread adoption is forcing many smaller cloud services to scale up their operations. I expect this trend to continue as there are genuine costs that can be cut also when an organization moves to the cloud. 
Mental health spending has been another growth industry even before the pandemic experiencing rapid growth, Gartner research revealed that 45% of well-being budget increases were being allocated to mental and emotional well-being programs. By late March, 68% of organizations had introduced at least one new wellness benefit to help employees during the pandemic. In 2021, employers are expected to go even further by working to de-stigmatize mental health by building awareness across the workforce about this critical issue.
There are some very promising trends introducing some truly innovative new products. These are happening with A.I., cryptocurrencies, drones, transportation, renewal energy, and online services. These are freeing people too from being tied into industrial education, mainstream media, traditional banking finance, and the 9 to 5.
I recall hearing a talk about innovation from Alan Cucknell who had some insightful remarks on Innovation and what actually is innovative. Few things actually are and you can read more about Alan's thoughts on innovation through a recent blog post: Do you know your (innovation) mountain lion?
During the talk, Alan gave the example of Elon Musk, he didn't just create an electric car, it was an innovative idea. Elon knows that car ownership is likely going to start declining as more people opt for living in cities. Cars are also unused and idle most of the time. Car sharing is going to become a lot more common in the future and that is why all Tesla cars have a car sharing component already built-in – true innovation! 
A recent example of innovation that comes to my mind, is the Brave browser. A private web browser with a built-in ad-blocker. While it has become increasingly popular to block ads from appearing for many internet users. It also introduces a problem that when ads are blocked, publishers, news sites, magazines, etc lose out often on their primary source of income. The Brave browser has introduced its own ad network where users of the browser can opt-in to view ads. When these ads are displayed or clicked, the user is also credited in the $BAT cryptocurrency. Users can then bank their earnings or automatically share them with their publishers of choice. An interesting model that could help many media companies that are struggling with declining ad revenues become a profitable and successful business entity.
Business void due to closed businesses 
With many businesses forced to close due to the global Covid-19 pandemic, it has driven many businesses to quickly adopt online ordering. With so many businesses closed as a result of the devastating impact of the lockdowns. It has opened opportunities for others looking to capitalize and offer a tailored service to help fill the void.
With many turning to online marketplaces such as Amazon to shop online, local governments have often encouraged residents to shop local to save local businesses. Many businesses have also received interest-free loans, grants, and subsidies to help stay afloat during a tough economic time.
As we have seen in the past year, just how dramatically life can change in the space of a year. People are changing too and keen to adopt new technologies and solutions to better deal with changes in business operations. Even as we come out of the COVID-19 crisis, there will be a frantic appetite for IT modernization that enables new growth opportunities.
Tax incentives
As industries affected by the pandemic continue to suffer economically, governments have introduced various grants and business growth programs to help accelerate the recovery of businesses. There could be some grants or incentives for setting up a business in a particular industry. There may also be a reduction in typical licenses and permits required for small business administration. You may be also able to get a free trial on a product or service that may not always be available.

 A fast-changing world
The world is changing and spinning faster than ever before, there are many new opportunities arising. Here are few small business ideas that could be successful and simple to operate…
Web designer – More people are looking for an online presence now more than ever, it is also easier than ever to build a professional website without code.
SEO – Search engine optimization is going to become increasingly important as the influx of new online services strive to stand out amongst the competition with content marketing and digital marketing.
Local delivery service – It is now easy to set up an online store selling products. People are looking to shop local now more than ever and it is easy to set up an

eCommerce business.

Content writer – Websites usually require a lot of written content, from SEO, to blogs, to terms of service, I expect writing to be in demand.
Online meetings – As meeting online has become widely adopted, it is much more efficient for a consultant to engage in meetings. Whether a yoga class, a business meeting or remote screen sharing session, it is now an option for people to work remotely doing meetings online.
Urban grower – As people quickly adopt online ordering for groceries, there has been more demand than many services can cope with. I helped a restaurant supplier transition from supplying restaurants, to start supplying households with specialist foods at the start of the pandemic. Brexit has caused many delivery delays for goods being shipped in and out of the UK. There is a shift towards more local produce. If you need ideas on how to produce food with modern techniques, just look at what they do in Holland or check Fresh Greens where you can open a free franchise. 
Wellness – As lockdowns drag on, the effect it is having on people's wellbeing and mental health is clear. People have some time to focus on themselves right now and are seeking information to improve their well-being. 
Transportation – The way we move is also changing, innovative cities in the United States and Europe are starting to make plans for cities without cars. 
App Developer – App use on mobile devices continues to grow, so too does the need to develop and update them. Various types of developer jobs often make the top ten lists for most in demand jobs. 
Graphic Designers – Another important role in the move to a predominantly online world is the work of Graphic Design. 
Online learning – As educational systems hastily adopted online learning and online courses, online instructors are becoming ambassadors to education technology and effective online design.
Some tips on starting an online business 👩‍💻
Find a niche
There are plenty of opportunities online to generate passive income and no, I am not going to tell you to open a drop shipping Amazon or Shopify store selling phone cases. Instead, I am going to list some more niche ideas for products and services that I think could really grow into an established business.
After helping many people get online with a website, I have seen thousands of different websites start, flourish, grow, diminish, go viral and I also have gained an eye for what ideas seem to work when it comes to running a business as a small business owner. Niche businesses work well because it is much easier to find your target audience and define an appropriate marketing strategy to promote your business with the customer base. This strategic planning is one of the best growth strategies to quickly grow your bottom line. 
Before I run down my list of some fairly unique online business ideas, here some tips for executing a bootstrapped niche online business.
Don't start another drop-shipping website selling similar products to thousands of other websites. Make a twist on an existing idea, improve on something or start something new altogether.
Make the use of blockchain more environmentally friendly
A carbon-neutral delivery company
Modern recycling solution for 2021
An online marketing coach for a marketing strategy or personal trainer
A bicycle delivery company
An online customer service role or virtual assistant
Helping healthcare transition to the cloud and eHealth services
Helping people digest big data analytics and market research
Helping people of the late majority navigate dependence of an increasingly online world
Niche content blog or social media group
Niche affiliate marketing expert or manager for affiliate programs
Keep it simple
Too many things are too complicated for people. When it's easy it's so much better for both you and your customers. Strive to keep it simple.
Apple is a great example of a company that has achieved great success by simplifying its business model. I recently finished reading Insanely Simple by Ken Segall, the former creative head of Apple ads. One thing that I remember sticking out from the book was the chapter titles: Think brutal, think small, think minimal, think motion, think iconic, think phrasal, think casual, think human, think skeptic, think war, think different. 
Maintain a budget
There are now many online services that allow you to start a website for free which help keep startup costs down. Cash flow can be tight so this is a great way to start out to gain a web presence while maintaining financial planning responsibly. Thexyz has a website builder offering powered by Weebly and hosted by Thexyz, it includes SSL, custom domain, and eCommerce for free. In the last year, we have helped thousands of small businesses gain an online presence with our free Weebly offering, which allows anyone to get into web development without learning how to code. There are also several other services to build an online presence for free without the cost of web hosting.
Blogger – free custom domain blogging service from Google to start a blog.
GitHub – the code repository service includes a free hosting service for projects.
Tumblr – a blogging platform to share posts is used to host many websites for free.
Carrd – a free platform for building a one-page website.
Weebly – a popular website builder integrated into Thexyz.
-Ask questions
Every now and then you will talk to someone who can provide you with some highly relevant and valuable answers to some questions you may have. It is hard to say who these people may be or where you will find them, it is just important to be aware of when you are talking to someone that has some very insightful knowledge of a topic that can potentially be very valuable for mission of running a successful online business. Asking to right questions here can be very beneficial if done correctly. This could be as simple as asking friends and family for ideas on what products to sell. Or other business owners how if they manage their own pay per-click online ad campaigns.

And don't just leave it to having to talk to someone directly to get questions answered. It is as simple as typing a search term into YouTube to see a demonstration of how to do something. 
Have a plan, a vision and stick with it
Businesses often need to change, adapt and reinvent product lines etc. The main focus of the business should not need to change, even if you are running a side business.
Another problem I see many new businesses experience is not following the primary focus of the business structure. There are so many products and industries these days, it is easy to carried away with something new and exciting, only to be lost in the sea of many others also offering the same service or product. This is why it is key to focus on the vision as you grow your business. Write a business plan whether your are planning to open a short-term sole proprietorship or more long-term limited liability company (LLC).
Free-extras to go along with your domain name
Included with each domain registration is the use of our free DNS hosting service to manage where you point your domain name. You can also enable free email forwarding and forward to an existing email address. This will save you from having to purchase a premium email account.
Free SiteLock security seal

Online shoppers are becoming increasingly concerned about security, and for good reason too. As a website owner, it is important to take a proactive approach as opposed to a reactive security approach. In today's world, internet security is not something that can be set and forgotten but rather constantly worked on, thought about, and fine-tuned.
A free SiteLock security seal is available to all existing customers of Thexyz. Once you have signed up for your free Weebly plan at Thexyz, you will be a customer and therefore have this security seal available to you for free.
Build a website for free with Weebly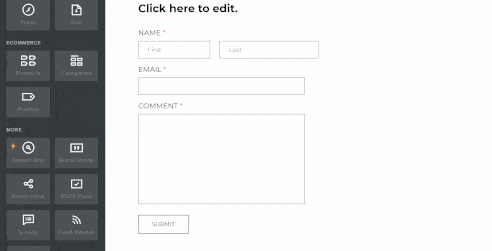 Weebly is a well-known website building tool that has been around for a while. Due to its stable functions and numerous integrations, Thexyz integrated with Weebly last year to offer Weebly plans both hosted with Thexyz and Weebly. We also offer a free plan that is great for people to try out the builder and see how easy it can be to build a website in minutes. These are not just simple websites too, with integration to Square payments, you can be up and running taking online payments in a matter of minutes, with zero monthly fees. As your business grows you can upgrade to a paid plan anytime, which basically removed the 'powered by' footer credit and allows you to sell more than 4 products. 
Each month there are new discounts published on domain names, they can be found on the special offers page. Any paid Weebly plan will include a free .XYZ domain name.
Plenty of domain extensions available
Through many registry partnerships, Thexyz now offers hundreds of different domain extensions. You can now register .deals or .company, .lawyer or .app. There are also many country-code domain (.ca, .us, .ch, .de, etc) options that will help give your search engine optimization a boost if you are looking to reach a local market. There are also always some coupons available for new domain name registrations.
Thexyz has made various enhancements to increase security of domains, websites and email accounts hosted within our environment. Take advantage of these security features by making Thexyz your email, domains, and website hub.
Thexyz offers hundreds of different domain name extensions. This ensures you can find a suitable domain beyond the traditional extensions of .com, .net, and .org.
Enhance the security of your online presence
Thexyz has always been a strong advocate for privacy and following best security practices. Enabling Two-Factor Authentication on your logins to all your services at Thexyz will greatly improve security. We also support Yubikey's, so as well as 2FA, you can also secure your account with a physical encryption key.
With domains registered via Thexyz, we offer domain theft protection and privacy protection to mask your private contact information from public view. This will significantly reduce the amount of spam you will receive when you become a domain name owner.
Staying secure online is something that needs to always be worked on. For more tips, please read my 5 tips to stay online.
An alternative to big tech
When setting up a business, people are expected to set up a lot of new services, these often come in the way of a recommendation or referral. For example, most IT companies usually set up clients on the same cookie-cutter cloud solutions from well-known big tech names. When setting up email on a custom domain, many people are usually given the choice of Google or Microsoft. They then decide on which one they prefer, if Google then they use Google Workspace and Microsoft Office 365 on Microsoft. 
At Thexyz, we strive to do things differently and offer a completely alternative solution for a lower cost, with enhanced privacy and security. 
Many people signup at Thexyz because it is an independent company and alternative to mainstream big tech services. Many people have been the victim of censorship when using big tech. I have heard from many people, charities, and organizations who have recently had their Twitter accounts suspended without reason. Thexyz has too been targeted with unwarranted suspensions on Twitter. Our email marketing service, GroupList had its Twitter suspended last October for offering a free email alias service that protects people's privacy. Many people invest a lot of time and money in their social media profiles, only to see them shut down without a reason. 
Avoiding big tech allows you to regain your freedom and free speech when publishing online. 
Secure email on your custom domain
Email is the key to your online world. Almost every login to an online service is verified through an email account. It is often also the method used for resetting a password. Hackers know this and email is the most common type of compromise when it comes to security. For this reason, you should not compromise when it comes to email security.
Many new businesses often use a gmail.com email address for business inquiries, without realizing the unprofessional impression it can leave on potential customers. Many people know avoid Gmail as an email service and avoid businesses that ask them to contact them through Gmail. Make your email address look professional with a custom domain email address (yourname@yourdomain.com). You will then be able to configure and manage the email address exactly how you wish and also control the security settings on the account.
Our email application allows for remote collaboration with integrated team chat built right into Webmail. Email can be accessed anywhere there is an internet connection and the Webmail Calendar will help you stay organized. Upgrading to  Cloud Drive, users can remotely work on files together simultaneously.