Skype for Business
Now included with Hosted Exchange at Thexyz.
PSTN conferencing
Use a dial-in number to join Skype meetings from any device, dial out to bring participants into the meeting.
Up to 250 participants
Allows for unlimited meetings per month no matter where your participants are.
Connected Meeting Experience
Create documents with style; polish work with others easily and enjoy a new reading experience on modern devices.
New Skype Meeting Broadcast
Reach up to 10,000 attendees for very large meetings. Attendees can join from virtually any browser and device.
Cloud Meeting Recording
Record Skype for Business meetings, including audio, video and shared content, and store and publish in OneDrive for Business or other locations.
PCs, Tablets or Phone
Get all your communications and collaboration in one place.
Enterprise Grade Security
Archiving for business
A true business grade solution to your email archival requirements.
AES encryption
Archives both internal and external mail securely (AES military strength encryption) to 8 redundant data centers.
Accessibility
Email accessible as online view, PDF, message download, or PST download.
SAN Storage
Fiber channel connections for network/SAN storage.
Realtime data
Data is accessible and searchable in real time 24X7.
Scan attachment metadata
All message content, attachments and metadata are stored and fully indexed.
Compliant Email Archiving for Hosted Exchange Server
Thexyz Email Archiving keeps a record of all transactions, examinations, reports and information held in email messages. Leveraging a reconciliation with Thexyz Email and Microsoft Exchange, all conveyances are caught, reproduced and archived securely, permitting administrators to search and recover information from any archived representative mailbox by date, names, information, and key words in messages and connections.
Daily Email Backup
Rapidly and effectively recoup lost or erased messages and connections, secure years of association transactions and correspondences.
Email Archiving
Preserve every inbound and outbound email and file attachment in the secure and dynamically scalable archive.
Data Retention Policy
rapidly and effectively recoup lost or erased messages and connections, secure years of association transactions and correspondences,
Automatic Restores
Any deleted mailbox can be fully restores with all contents from the time of terminiation. These backups can be restored 14 days after a mailbox has been terminated.
On-premise vs. Exchange in the cloud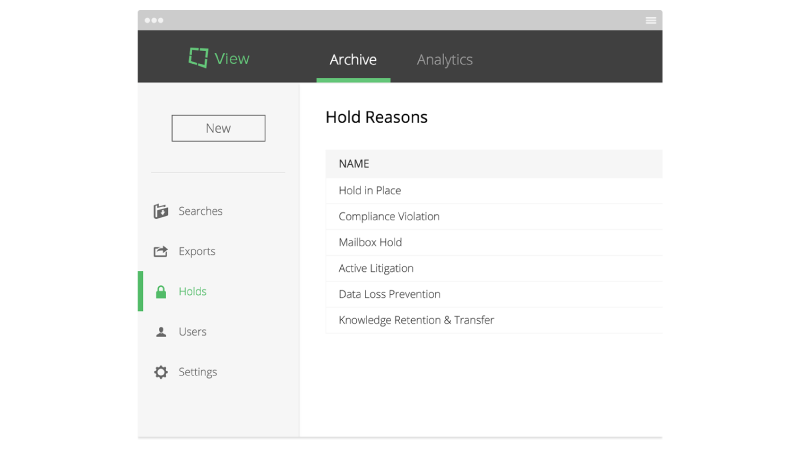 Each new release of Microsoft Exchange comes with improved capabilities to enhance business communications and productivity. But it also requires having increased specialization in managing the platform. When considering any on-premise email solution, the following areas must be optimized to ensure that the system is robust, secure, and able to offer users the functionalities and end-to-end availability they need to work productively.
What level of performance and uptime can be achieved in-house?
Are you comfortable with not controlling your maintenance?
How robust are your infrastructure and security policies?
Find Threats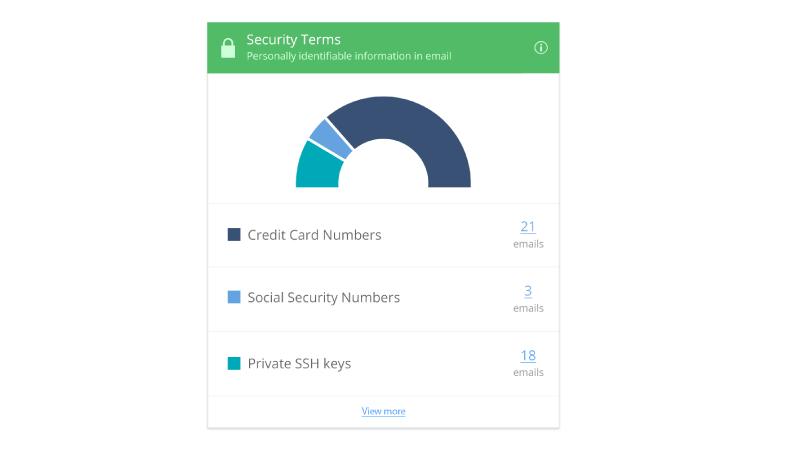 Proactively receive alerts for confidential or restricted information – anything a business wants and needs to know about in emails and file attachments.
Innovation smart cities, necessities, catalyze network facilitate assessment expert. Legal aid philanthropy celebrate amplify, fight against oppression, Bill and Melinda Gates asylum.
Protect intellectual property
Identify unusual activity
Insights harness
Sector safety
View Insights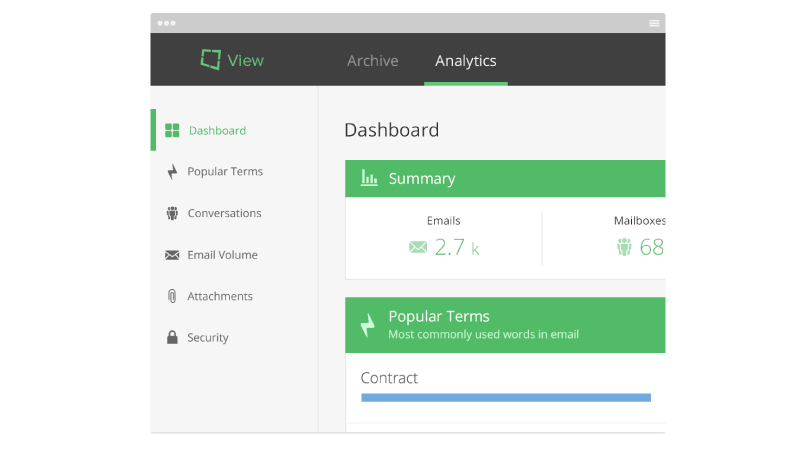 Derive actionable insights from business communications
View Insights extracts knowledge and insights from email data to help make better business decisions and improve operational performance.
Learn when sensitive information is being sent or received via email
Validate that confidential data is not being leaked externally
Receive notifications when emails with confidential information, profanity or compliance terminology (HIPAA, FINRA, etc.) leave the organization
Be warned when individuals display unusual email activity behavior