You can change your email password by logging into webmail: https://webmail.thexyz.com

Then at the top right of the page, click the icon: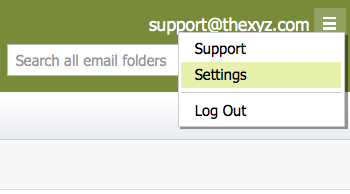 Click Change Password in the left menu, enter your current and new password and then confirm your new password.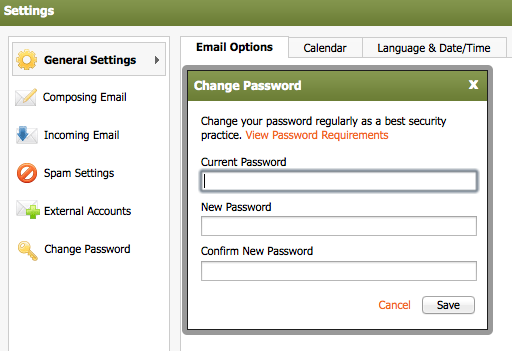 Click the Save button. You will see a confirmation message, indicating that your new password was successfully changed and that webmail needs to reload.
5. Close any open webmail windows and click the OK button. You will then have to log back into webmail.
Passwords cannot contain:
The word "password".
The mailbox user name.
The mailbox domain name.
Passwords must contain:
At least 8 characters.
At least 3 of the following: lowercase letter, an uppercase letter, number, special character.