This article will show you how to disable Yubikey authentication to your account. If you are looking to add a Yubkey, please refer to the guide on adding a Yubikey to Thexyz.
To get started, log in to your account at: https://www.thexyz.com/account/clientarea.php
Where is says "Hello, your name" at the top right, click on it to bring down the menu and select "Security Settings."
You can click the button to disable Two-factor authentication.

You will then need to enter the password used to login to your billing account at Thexyz.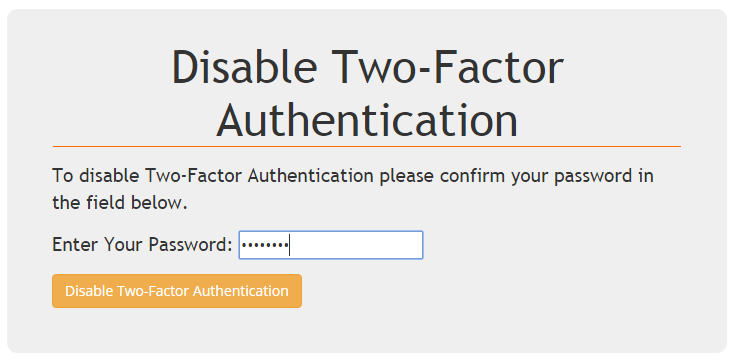 Once authenticated you will see a notice that two-factor authentication has been disabled.