Pay-as-you-go with
Usage-Based Web Hosting for
Create cPanel Server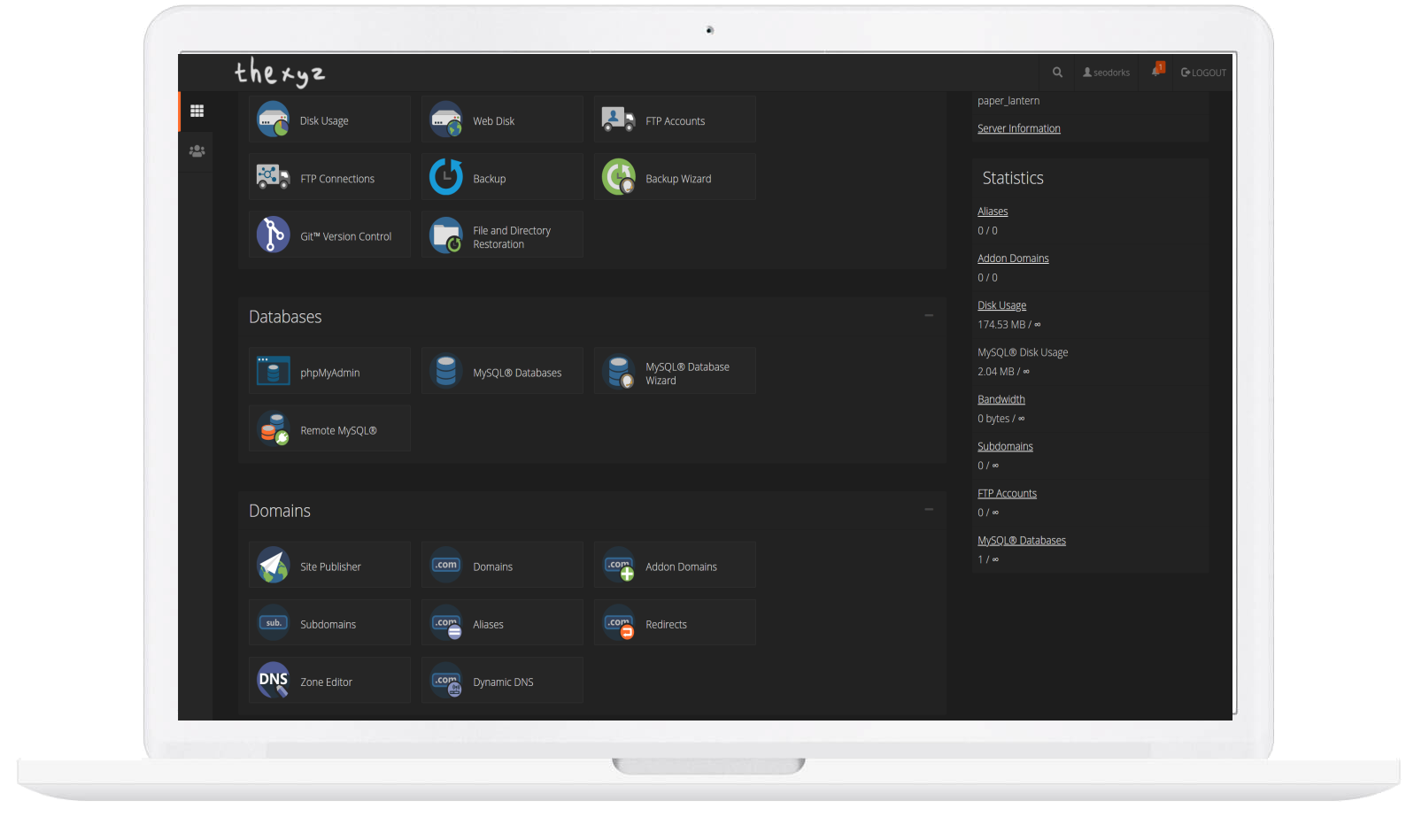 A lightweight control panel without licensing fees
With Thexyz, experience the flexibility and efficiency of cPanel Usage-Based hosting. Tailored for those who prefer a pay-as-you-go model, our interface provides seamless management of all services, including IP management, bandwidth graphing, and remote reboots. Choose from multiple Linux hosting control panel options to suit your needs. Plus, enjoy all the complimentary benefits and resources available within the Control Panel. Only pay for what you use, and scale your hosting effortlessly with Thexyz's cPanel Usage-Based hosting.
Graduated usaged-based billing per gigabyte.
100 GB+
50 GB+
20 GB+
10 GB+
1 GB+
Easy Add-ons
Pay only for add-ons that are being used.
License Price
$2.95/mo
Upgrade your instance as required.
Addon Domains

$1

Parked Domains

$1

Subdomains

$1

MySQL Databases

$1

Sub-Accounts

$1

Shell Access (SSH)

$2

FTP Accounts

$1

Dedicated IP Address

$7
Can I upgrade my instance as required?
Yes, you can upgrade your instance as needed. The flexibility of our usage-based billing model allows you to scale your hosting effortlessly.
What is the License Price?
The License Price is $2.95 per month. It covers the cost of using the cPanel interface and other core features of the hosting service.
Is there a discount for higher usage?
Yes, the graduated billing model offers lower rates for higher usage. For example, the rate for 100 GB+ is $0.50 per GB, while the rate for 1 GB+ is $1.00 per GB.
How can I keep track of my usage and billing?
Thexyz interface provides tools for monitoring your usage, including IP management and bandwidth graphing. You can easily track your consumption and manage your billing through the Control Panel.
What if I need more than 100 GB?
The rate for usage above 100 GB is $0.50 per GB for Disk Space, Bandwidth, and VPN Servers. You can continue to scale your hosting as required without any additional charges.