This article will assist you with setting up Apple Mail on OS X 10.11 (El Capitan) and macOS 10.12 (Sierra) with your Hosted Exchange mailbox.
Launch System Preferences by clicking on the Apple icon on the top left of your screen, and then selecting System Preferences Alternatively, you can press Command (⌘) + Space Bar; then type "System Preferences" in the Spotlight search and press enter to launch the System Preferences application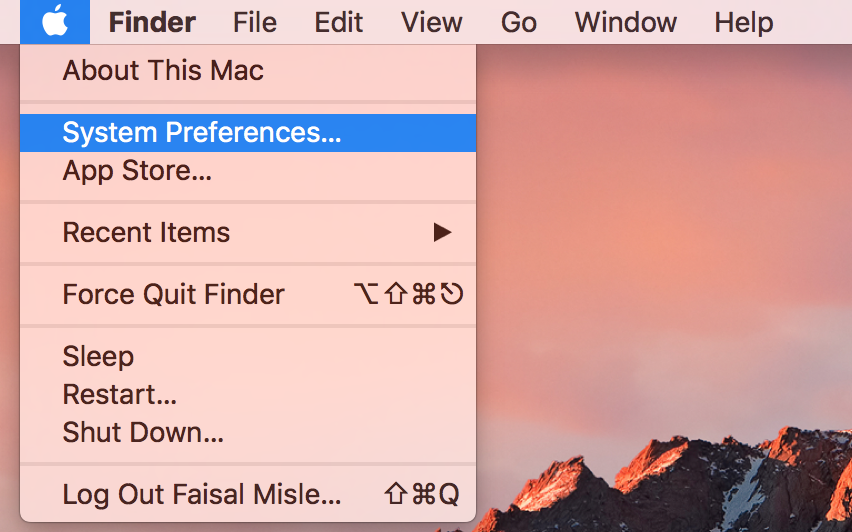 Within System Preferences, click Internet Accounts.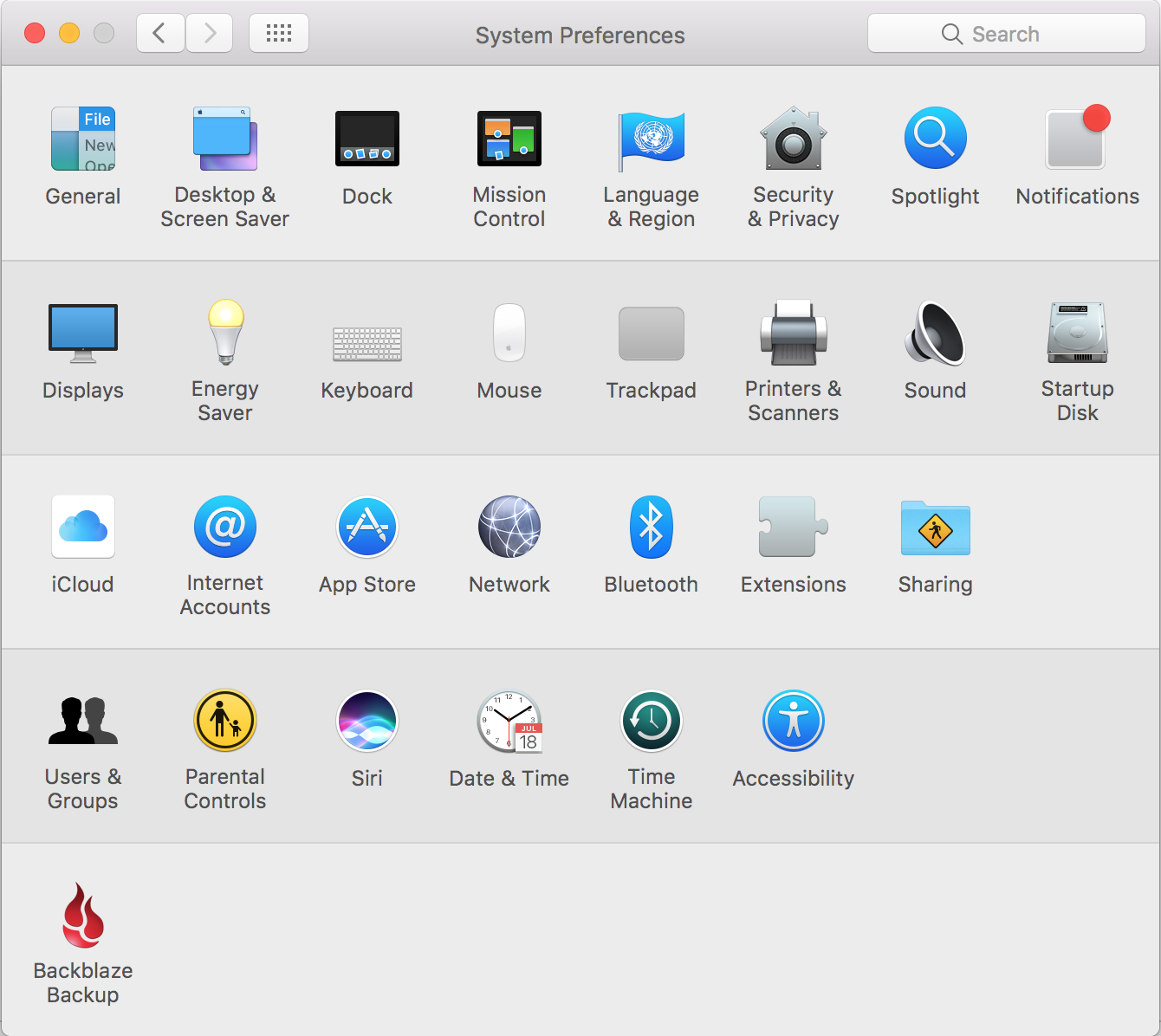 Select Exchange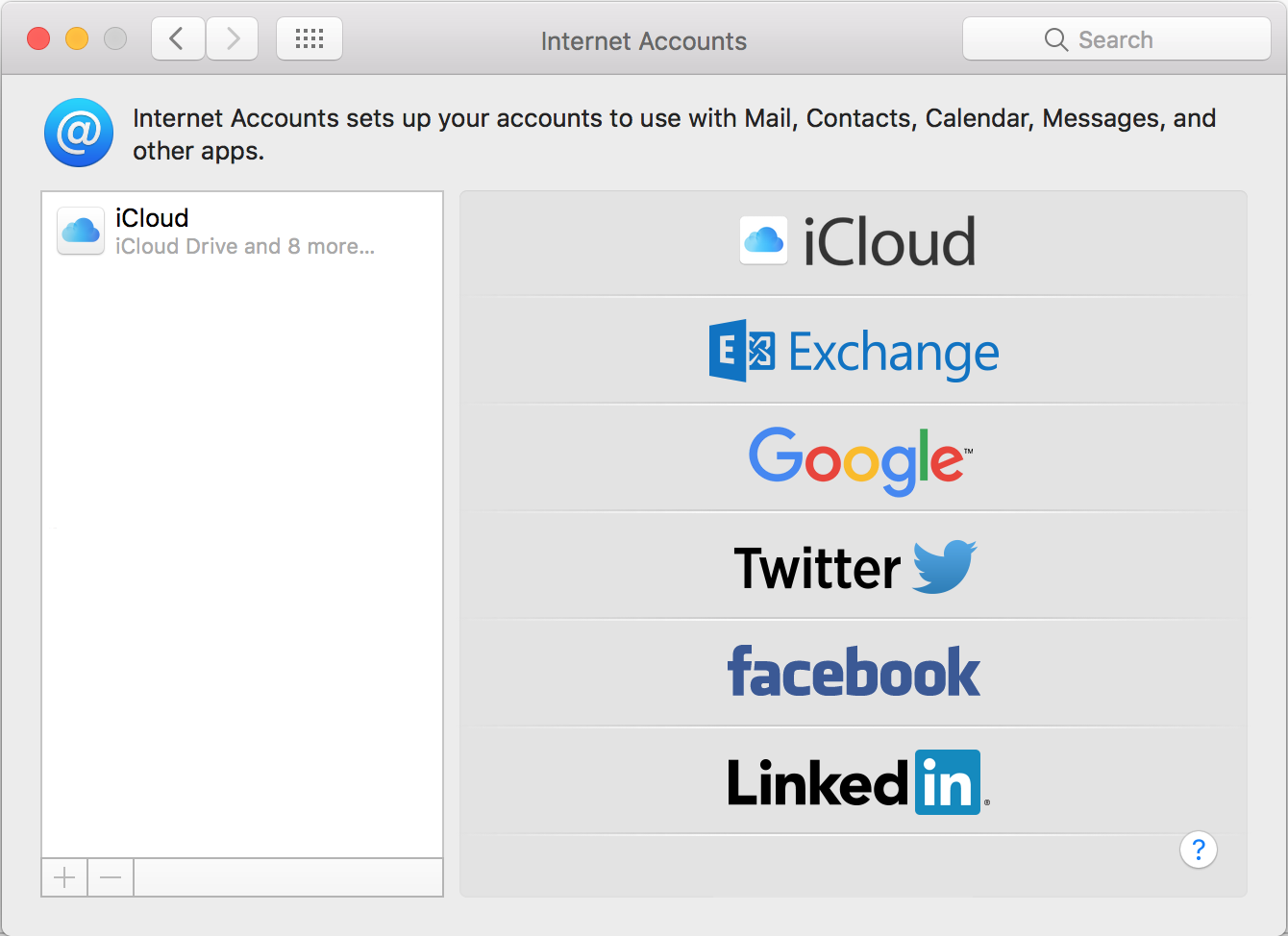 The pop-up dialog will require the following: Name:: Enter your first and last name Email Address: Your full email address Password:: Enter your mailbox password
Select Continue
If Internal URL and External URL appear, enter https://mex09.emailsrvr.com/EWS/Exchange.asmx in both Internal URL and External URL.
Then click Continue. Otherwise, continue to the next step.
Select the apps you would like to sync with Exchange.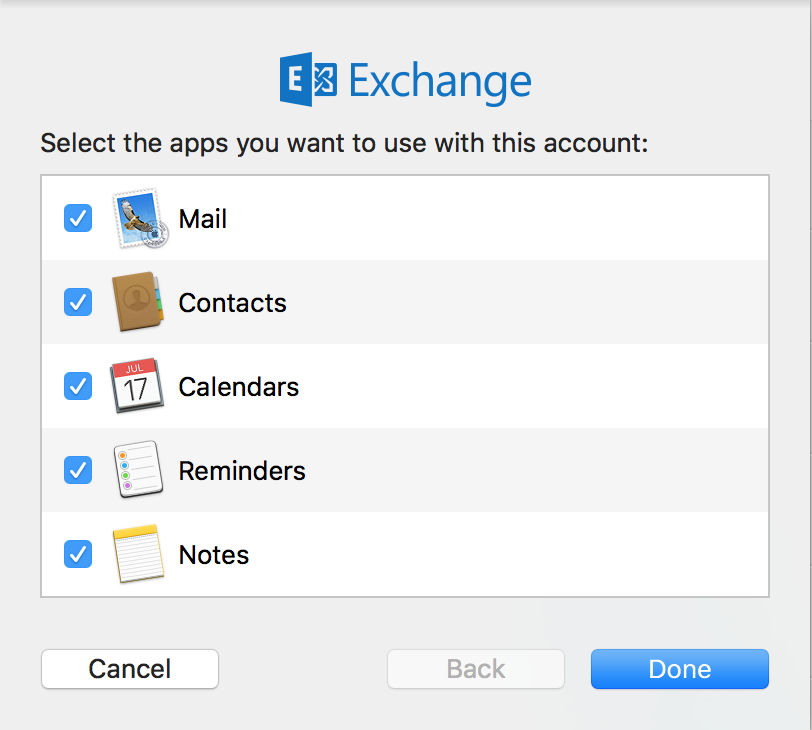 Select Done
Finally, launch Mail. Your email should begin downloading shortly. Please wait 15 minutes for the mail to download before troubleshooting any issues.