If you already have an account setup and want to add an additional account, click here for instructions. This article supposes you don't have any accounts setup.


From the Home menu, open the Email app.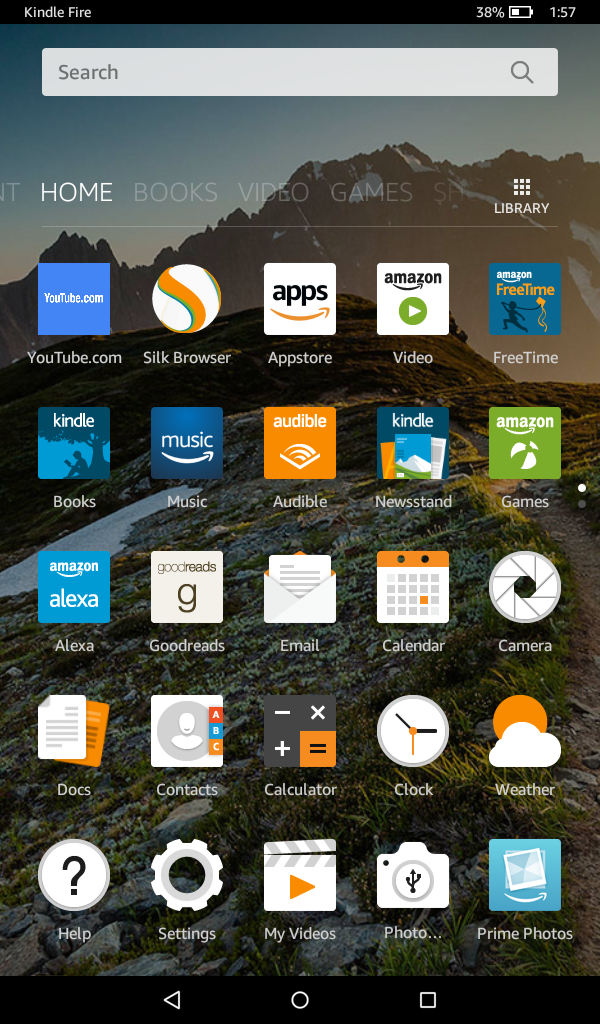 Enter your email address: Your email address

Tap Next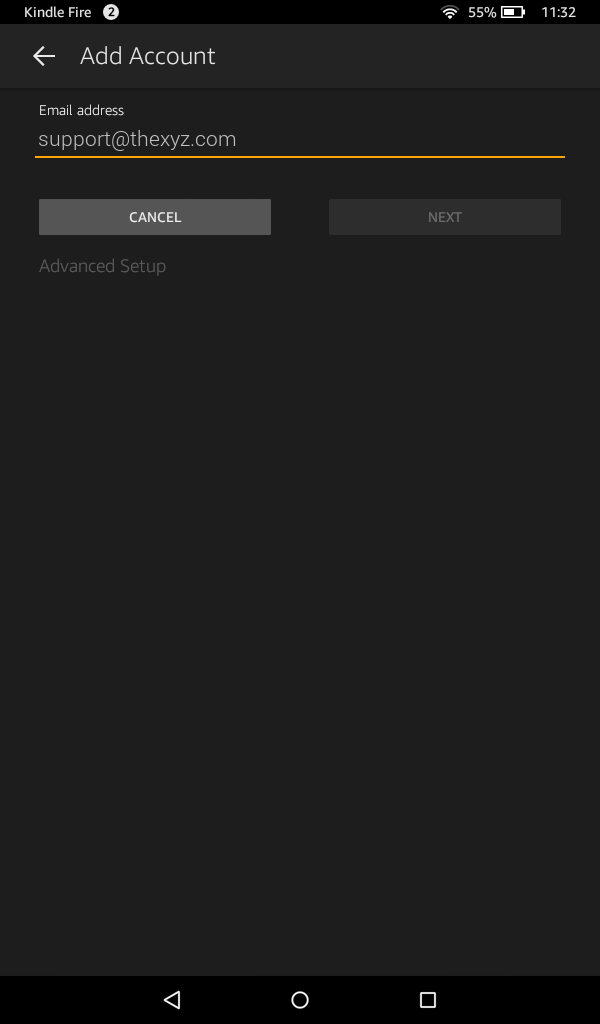 Enter your password
Tap Next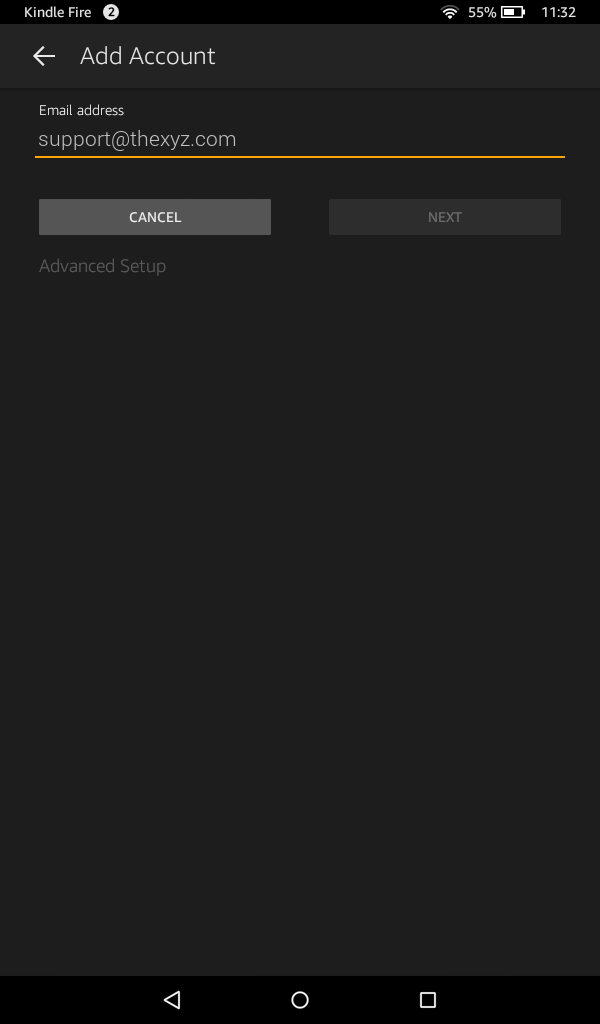 If prompted, tap OK

If prompted for these settings, enter the following information

Exchange server: mobilesync.emailsrvr.com
Username: Your email address
Password: Your password
Domain: *leave blank*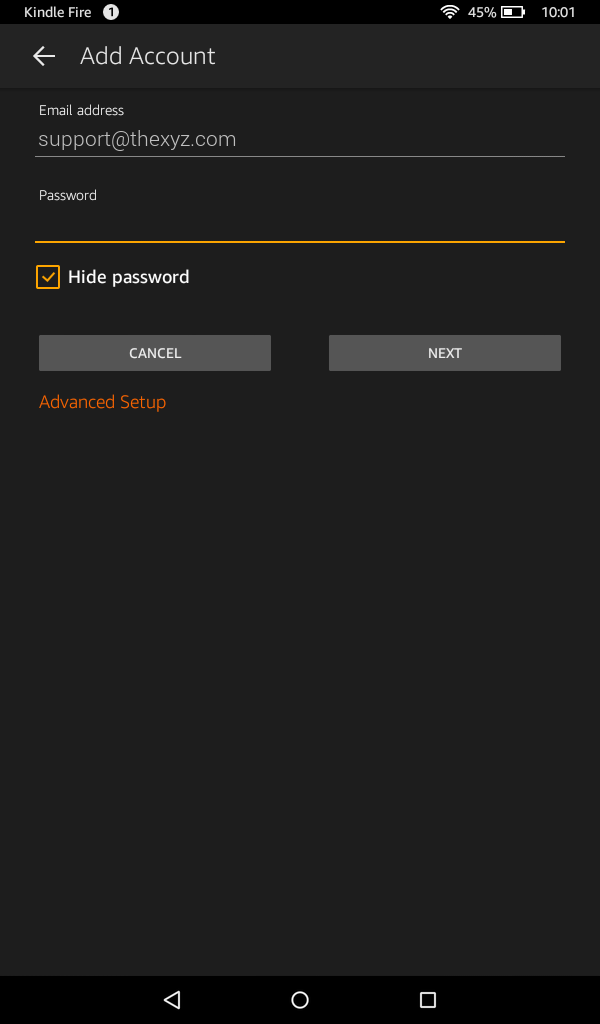 Tap Activate on the Activate device administrator screen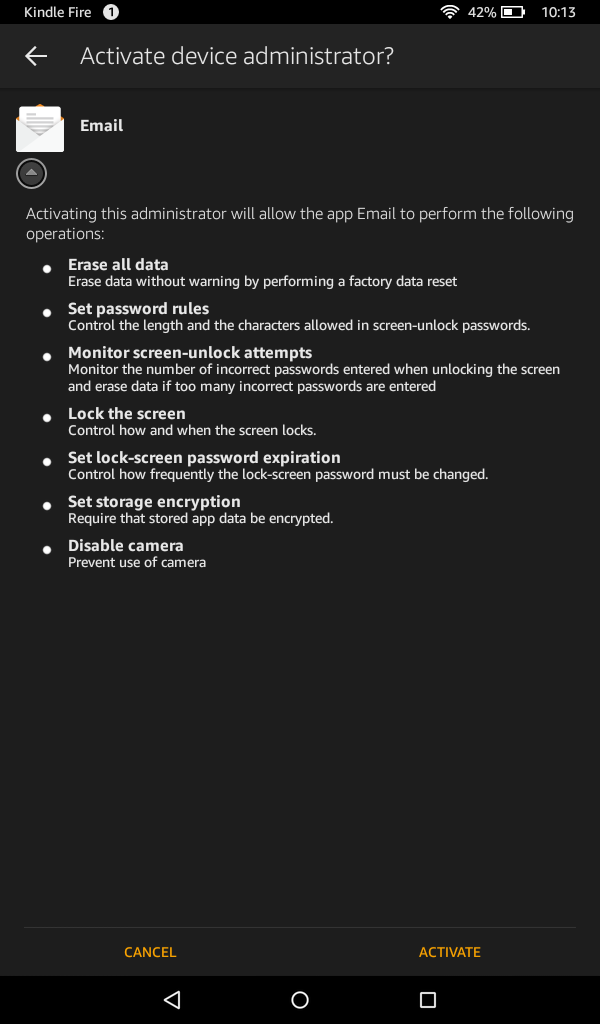 You're all set! Tap Go to Inbox to be taken to the inbox. It may take a few minutes for the email to populate, depending on the amount of data.