Every email you receive includes several lines of information about the email and how it was sent and received. By default, this information is hidden.
    
To view the full message headers of an email, you can log in to webmail and select or highlight the email you wish to view the headers for.
Double-click the email to open it in a separate window.
You can then click the More▼ drop-down.
Click the View Full Header link, located in the upper right corner of the window. To hide the header, click the Hide Header link.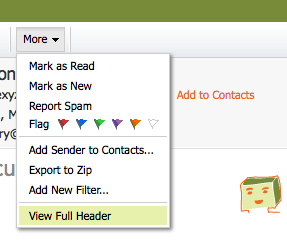 Looking at an Email Header

The email header will show some important characteristics, including perhaps the most important part of an email - this is the KEY:VALUE pairs contained in the header. Looking at the below image, you can tell some of the KEY:VALUE pairs used.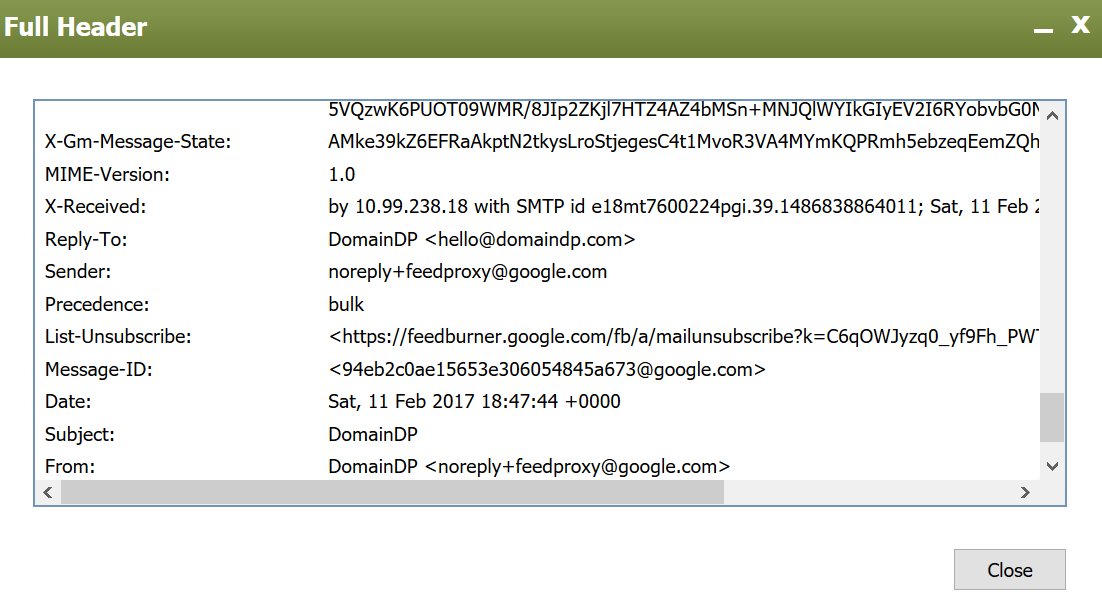 Here are some of the more commonly used headers, and their values:
   
From: sender's name and email address (IP address here also, but hidden)
To: recipient's name and email address
Date: sent date/time of the email
Subject: whatever text the sender entered in the Subject heading before sending