There is now an open-source plugin available for the Thunderbird email client that will allow for the synchronization of contacts and calendars. It is called TbSync and is available as a free Thunderbird add-on. TbSync adds ActiveSync (EAS) support to Thunderbird, you can get involved with the project on Github or follow the directions below to get set up on Thunderbird with your Exchange ActiveSync-enabled service with us. This applies to the following products:
You will also need to have the Thunderbird email client downloaded and installed on your computer. It will also require the account to be set up with IMAP also if mail is not syncing through the ActiveSync configuration. 
Open Thunderbird and search for TbSync in the add-on page.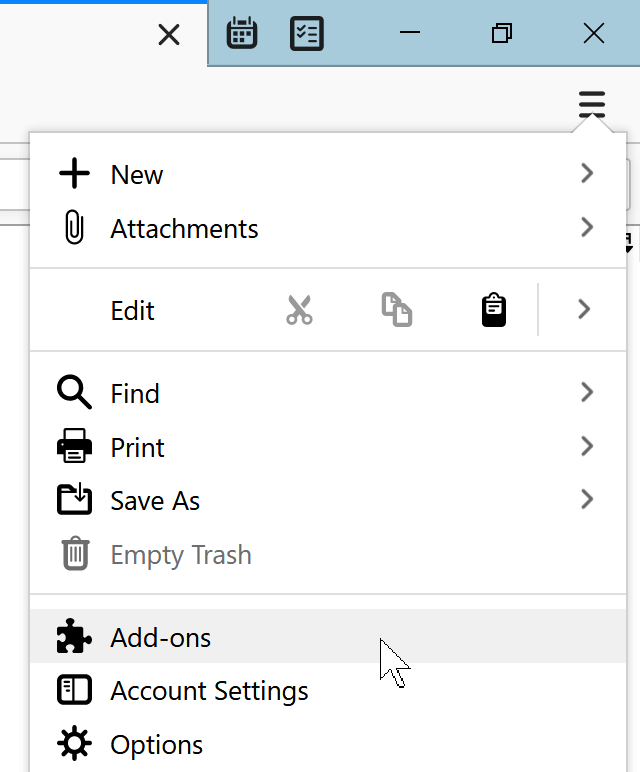 2. Install the Add-on and then navigate to the Options page of the add-on to add an account. 

3. Add a new account by clicking on the Account actions button at the bottom-left. Select Add new account and then Exchange ActiveSync.

4. Enter the following following information setting up your mail account after selecting Custom configuration. 
Username: Your full email address
Password: Your email password
Server address: mobilesync.emailsrvr.com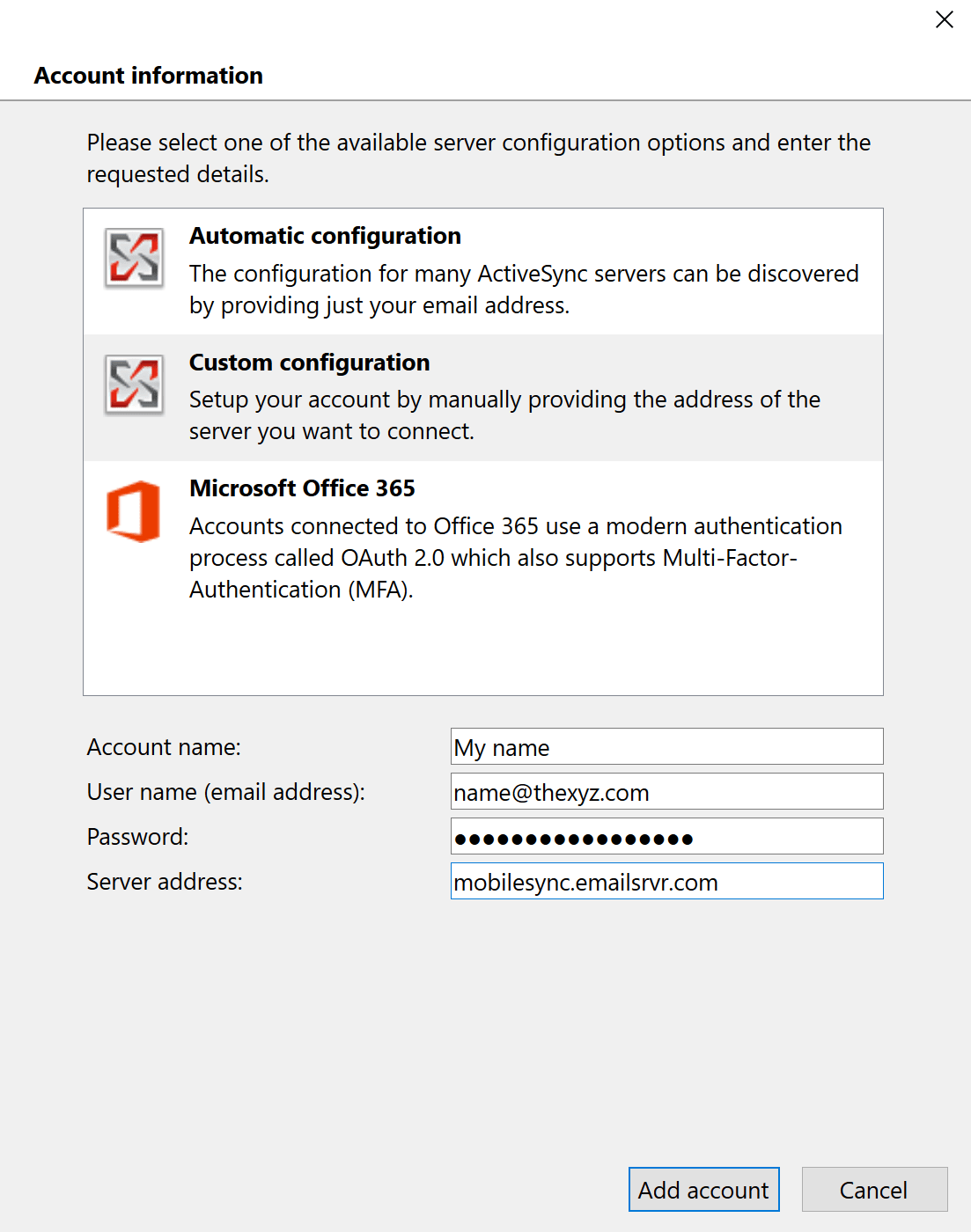 5. Click Add account and then toggle some settings to ensure it all works smoothly. 
The checkbox for Use secure connection (connect via https) should be checked. And for the ActiveSync version use the best available. 
6. Now select Options and make sure Enforce provisioning is checked.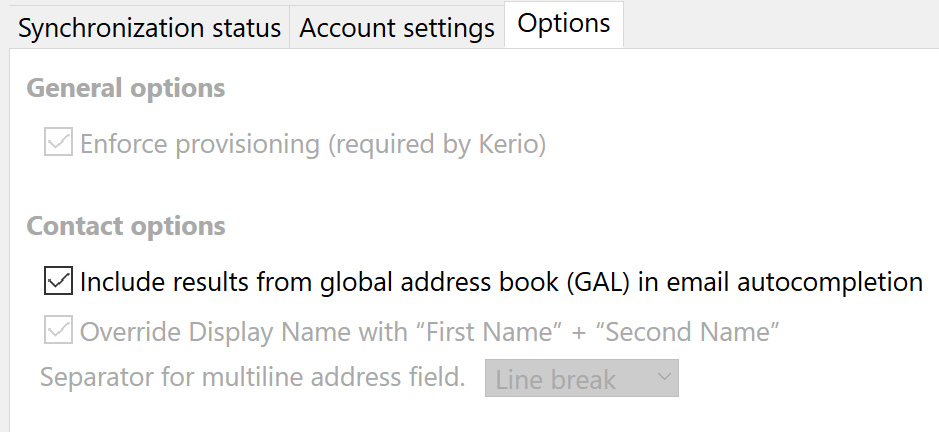 7. Now that it is connected, you will need to sync manually or set a periodic sync period to synchronize your contacts and calendar.