The open-source Nextcloud software now offers an email app built right into the Nextcloud application when you access it through the web. Adding an email account from Thexyz is quick and easy. Simply follow the directions below. 
Locate the mail app with Nextcloud 

Connect your mail account from Thexyz with the below:
Name: This will be the name the appears when your send an email from your Nextcloud instance. 
Mail Address: This is your full email address. 
Password: Your mailbox password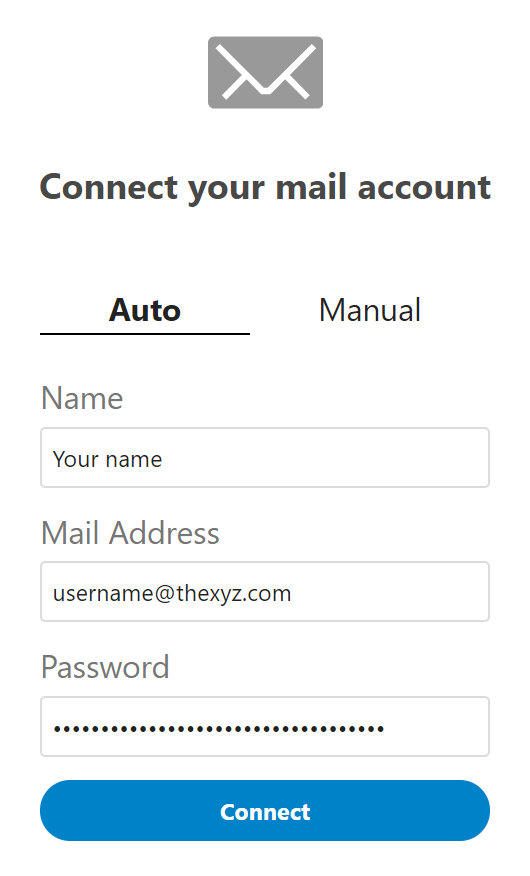 Once you have entered the information correctly. Click Connect. If you are having any difficulties, try testing your password by logging into Webmail or refer to Password Help for options available to reset the password.