To enable calendar sharing on your mailbox, you will need to first ensure you are using Thexyz with a custom domain name. See Adding a shared calendar for more details. 
If you already have calendar sharing enabled on your domain, you can proceed by logging into Webmail and making your way to the Calendar. Right-click the calendar you wish to share and then select Edit from the menu.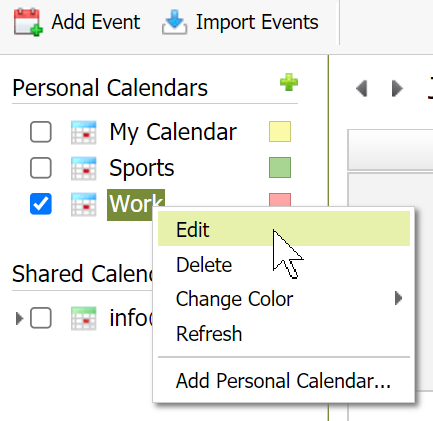 Click Enable to activate the calendar sharing feed of your personal calendar.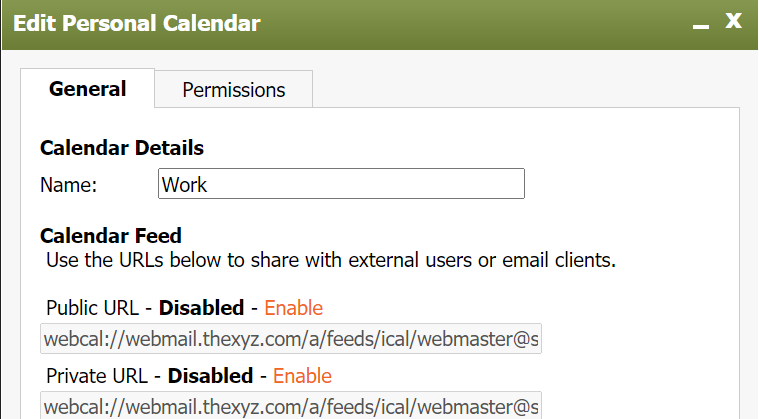 Open the Vivaldi App and select Calendar
from the left-hand side navigation menu. Select the + sign under Calendar Accounts.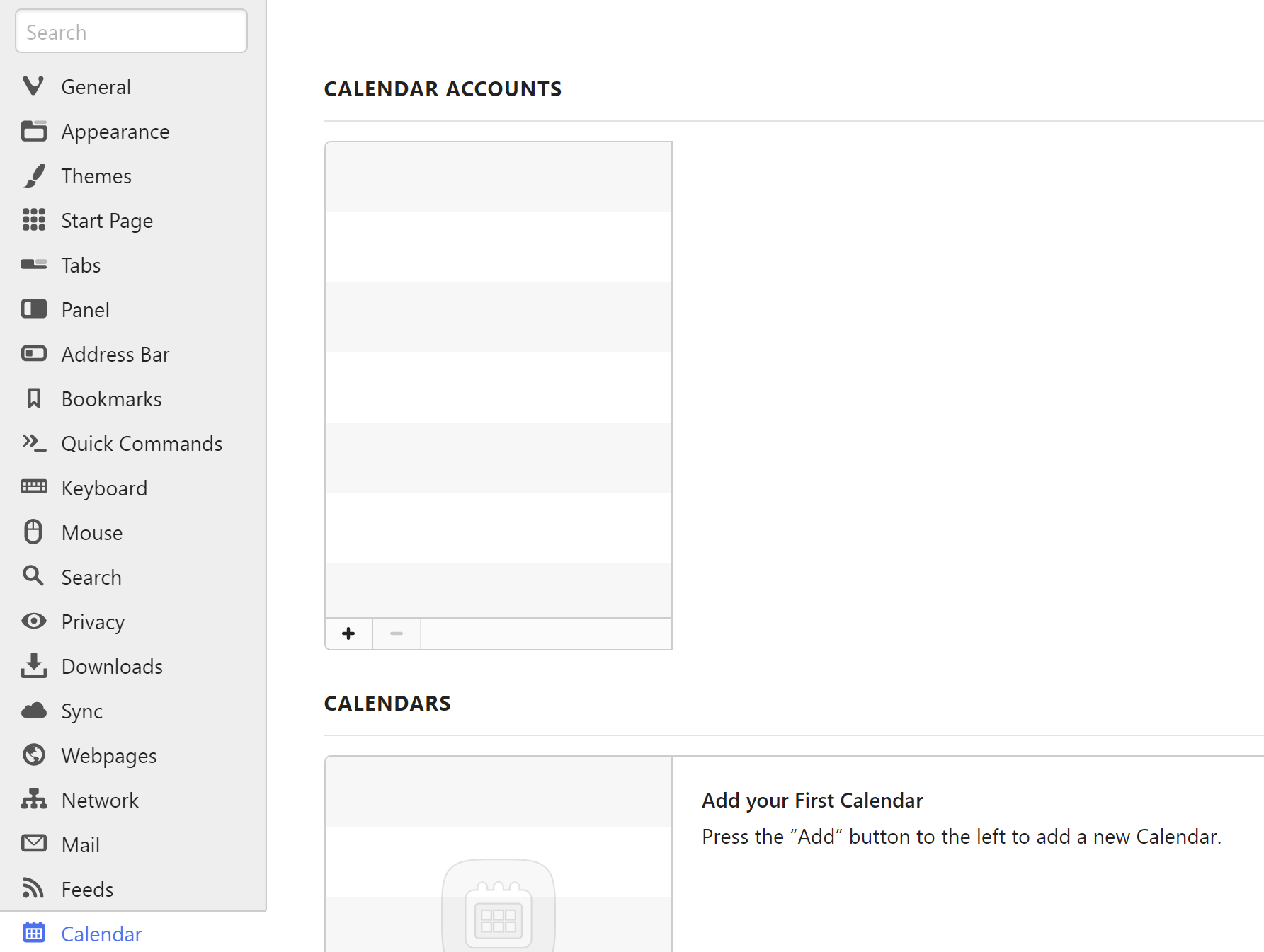 Select Web Calendar.

Give your calendar a name in the Name text box and in the Address box, paste the URL that was copied from Webmail. Just be sure to remove webcal and replace it with https as highlighted in the image below.

Once you add the calendar and edit the webcal URL with https, it will look like the below screen where you can refresh and test the calendar.