By default, an email's priority is set to Normal when emails are sent through the web (Webmail).
When you are composing an email, you can click the More drop-down menu to assign a normal, high, or low priority under Set Priority.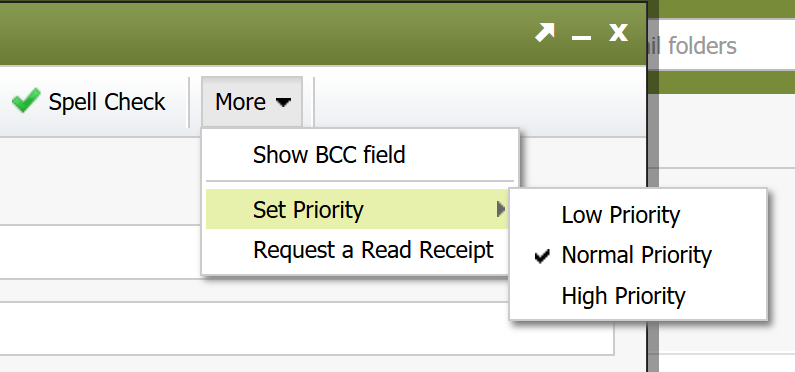 This will not affect how your email is sent or received; it simply acts as a visual indicator that the email is a high, normal, or low priority item.