You can import contacts from other applications like Gmail and Outlook. You just need to export the contacts to a .csv file and login to Webmail to import.
            
    1.    In the webmail contact list, click the Import/Export button.
    2.    Export a Comma Separated Value (.csv) export file from your email application (Gmail, Yahoo, Outlook etc)
    3.    In the Importing section, click the Browse button.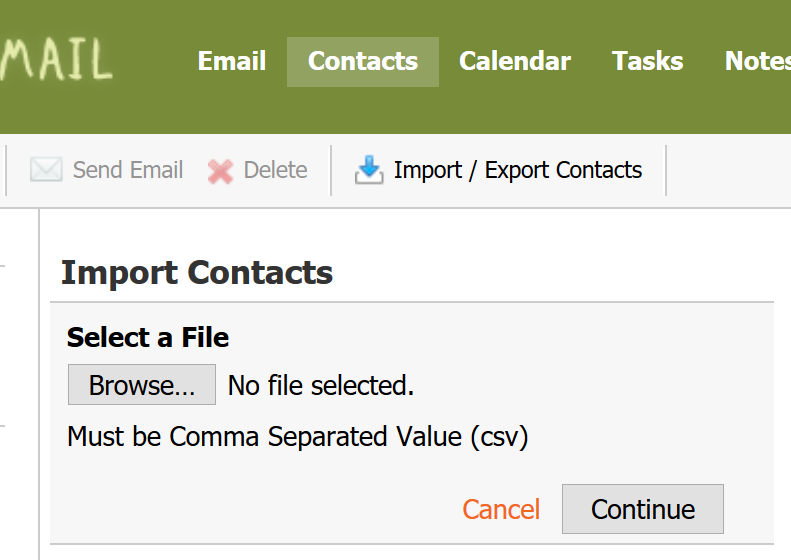 4.    Locate and select the .csv file you created in Step 2.
    5.    Click the Open button. The path for the .csv file will appear in the Select File box.
    6.    Click the Continue button.
    7.    To ensure that your contact information is imported correctly, make changes to the field name assignments, as needed.
    8.    Click the OK button.