To report unfiltered spam, in any folder other than Spam, choose one of the following:
Select or open the email and then click the Report Spam link by right clicking on the email.
Click the checkbox next to each email you want to report and then select Report Spam from the More drop-down menu.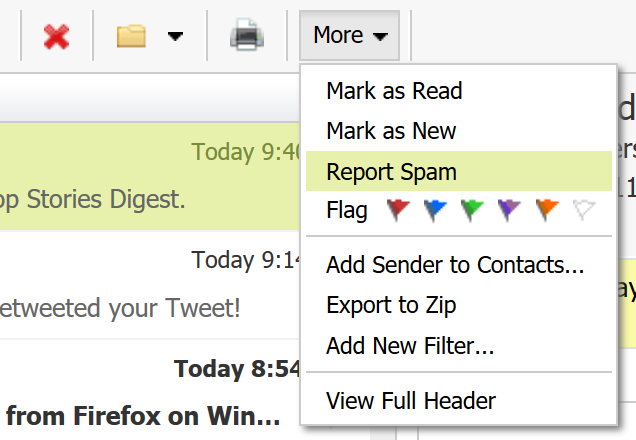 Note: This will send the email to Cloudmark, our spam filtering provider, and move the email to your spam folder.
This guide is written for users of Thexyz email. If you wish to report spam or abuse which looks to be coming from one of our email addresses, you can report it via our Report Abuse page.