If you are unable to access the shared calendar of another user, more than likely, they did not set the calendar permissions correctly for you, or do not have their calendar publicly visible. 
To correct this, the owner of the calendar will need to update the calendar sharing permissions. The owner will need to do the following:
Log in to Webmail at https://webmail.thexyz.com
Click on Calendar at the Top Left
Right-click on My Calendar (or the calendar you wish to share, if different) and select Edit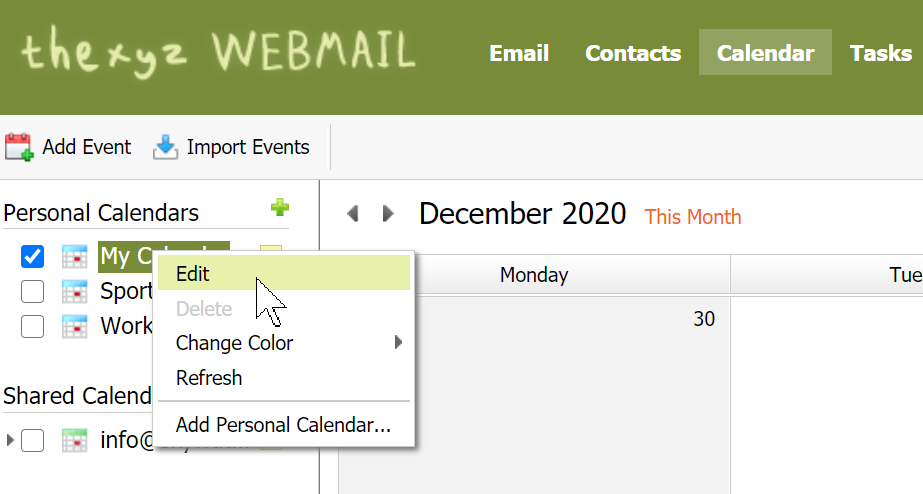 Click the Permissions tab
Click Add User
Select the desired user from the list you wish to grant permissions to the calendar.
Set the desired permissions under the Permission section and click OK and Save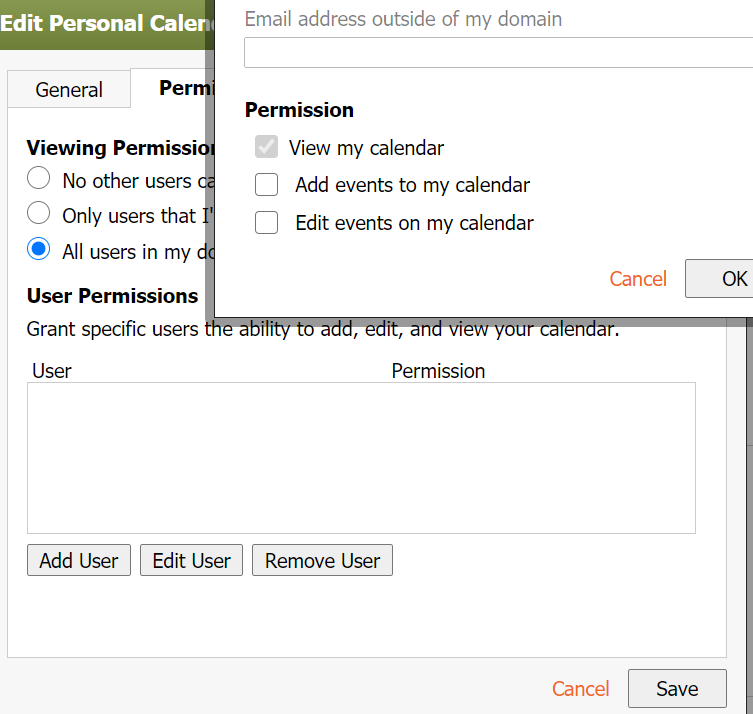 Not quite what you were looking for? Take a look at other calendar help articles.