Set up automatic email forwarding from a Gmail address
To forward any new emails sent to your Gmail account automatically log in and open Gmail : https://mail.google.com then follow these steps.

1. Log in to the Gmail account that you want to forward from.
2. At the upper right corner, click the cogwheel (gear icon) to select Settings page.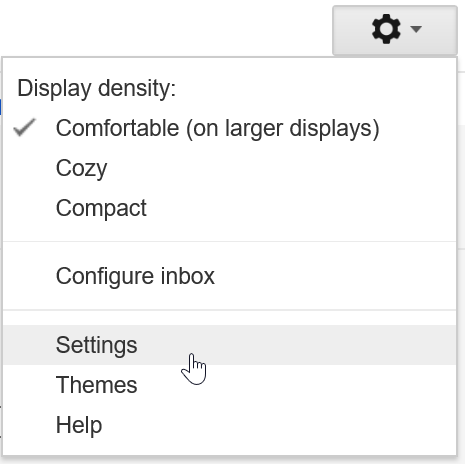 3. Select the Forwarding and POP/IMAP tab.


4. Click Add a forwarding address in the "Forwarding" section.






5. Enter the email address you want to forward to.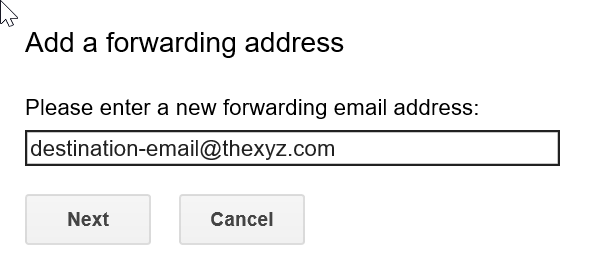 6. Google will send a verification email to the destination address. Open your email account with Thexyz and find the confirmation email from Gmail.
7. Click the verification link in that email.
8. Now go back to your Gmail account.
9. On the same Forwarding and POP/IMAP page in Settings, check that Forward a copy of incoming mail is selected and your email address is in the drop-down menu to send messages to another email address.
10. In the second drop-down menu, choose what you want Gmail to do with your messages after they're forwarded, such as keep Gmail's copy in the Inbox (recommended).
11. Click Save Changes at the bottom of the page and you're all done.
Now, once you select forward a copy, Gmail sends any email message that arrives in your Gmail inbox to your destination mailbox. 
Tip: Create filters to further organize your forwarded emails.