Each domain name registered through Thexyz will have the domain auto-renew featured enabled by default. This article will show you how to check the status of a domain name to see whether the auto renewal featured is enabled or disabled for any given domain name. 
Please note, if a renewal invoice for a domain is already generated by our system prior to disabling the auto-renewal feature then the invoice will need to be cancelled also. Please contact our support team if you see an unpaid invoice for domain name that has auto renew disabled. 
To check the status, please login to the client portal at: thexyz.com/account
Once logged in, click the Domains box or select Domains from the menu.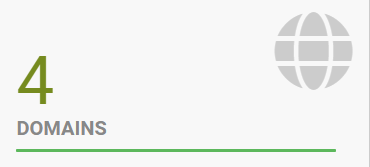 From here you will see a list of all domains you have registered. On the right hand side of the page, there is an icon that brings up more options for each domain. 
Select Auto Renewal Status from the drop down menu.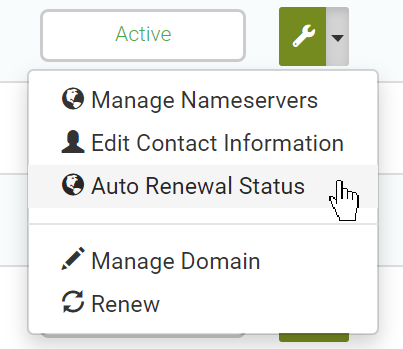 From this page you can determine if auto renew is enabled or disabled for your domain name. As you can see in the image below, the domain auto renew feature is enabled. This is enabled by default and can be turned off by clicking the "Disable Auto Renew" button.

Once disabled, the below message will appear via auto renewal status page.