eM Client is a popular email client that provides a seamless and user-friendly experience for managing your email communications. If you are using Thexyz as your email service provider, you can easily set up your email account in eM Client and access all of your messages, contacts, and other data from one convenient location. This knowledge base guide will walk you through the process of adding a Thexyz email account to eM Client, from start to finish. Whether you are new to eM Client or simply looking to switch from another email client, this guide will help you get up and running quickly and efficiently.
The instructions and screenshots in this setup guide are for the latest version of eM Client, which you can download for free for Windows.
Open eM Client. If you don't already have an account set up, the New Account window should appear with the Automatic Setup section open. If you already have an account set up, select Tools → Accounts from the menu bar, then click the New account… button to open the New Account window.
Once you have downloaded the client. Follow the installer wizard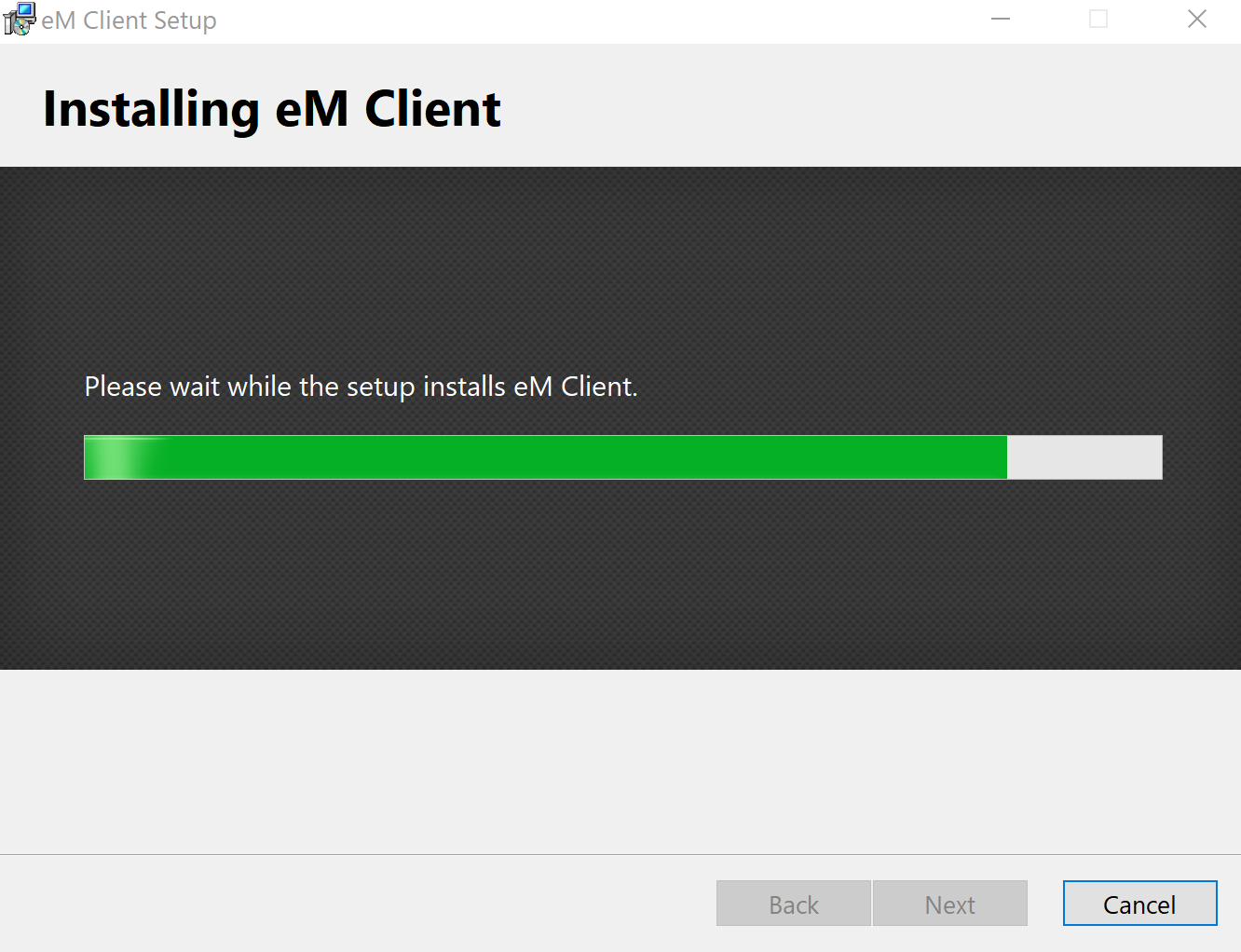 Once installed, you can check the boxes as to whether you wish to use eM Client as your default email client and whether or not to run at Windows startup. Click Finish and complete setup. 
`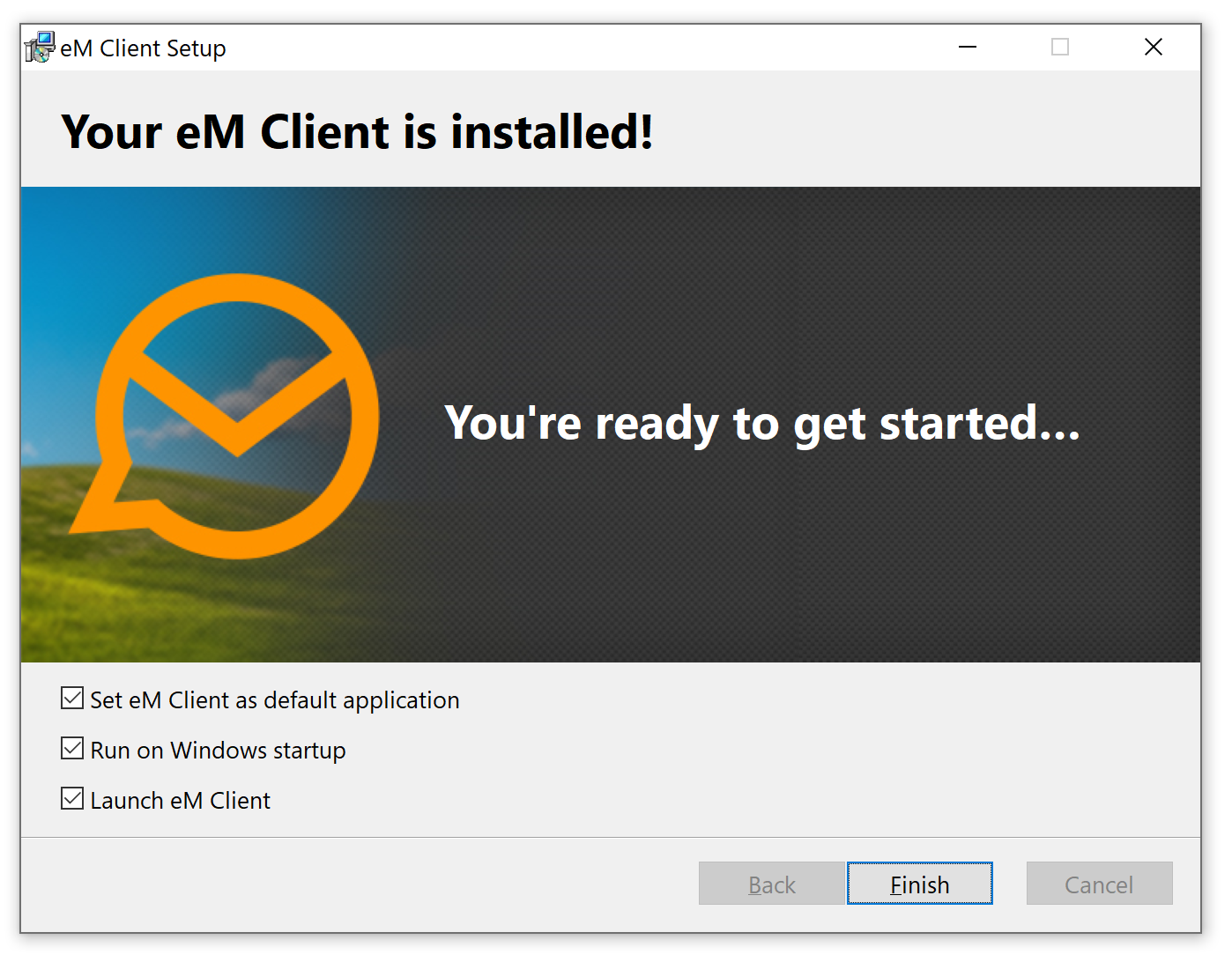 Choose the theme you wish to use with the eM Client application.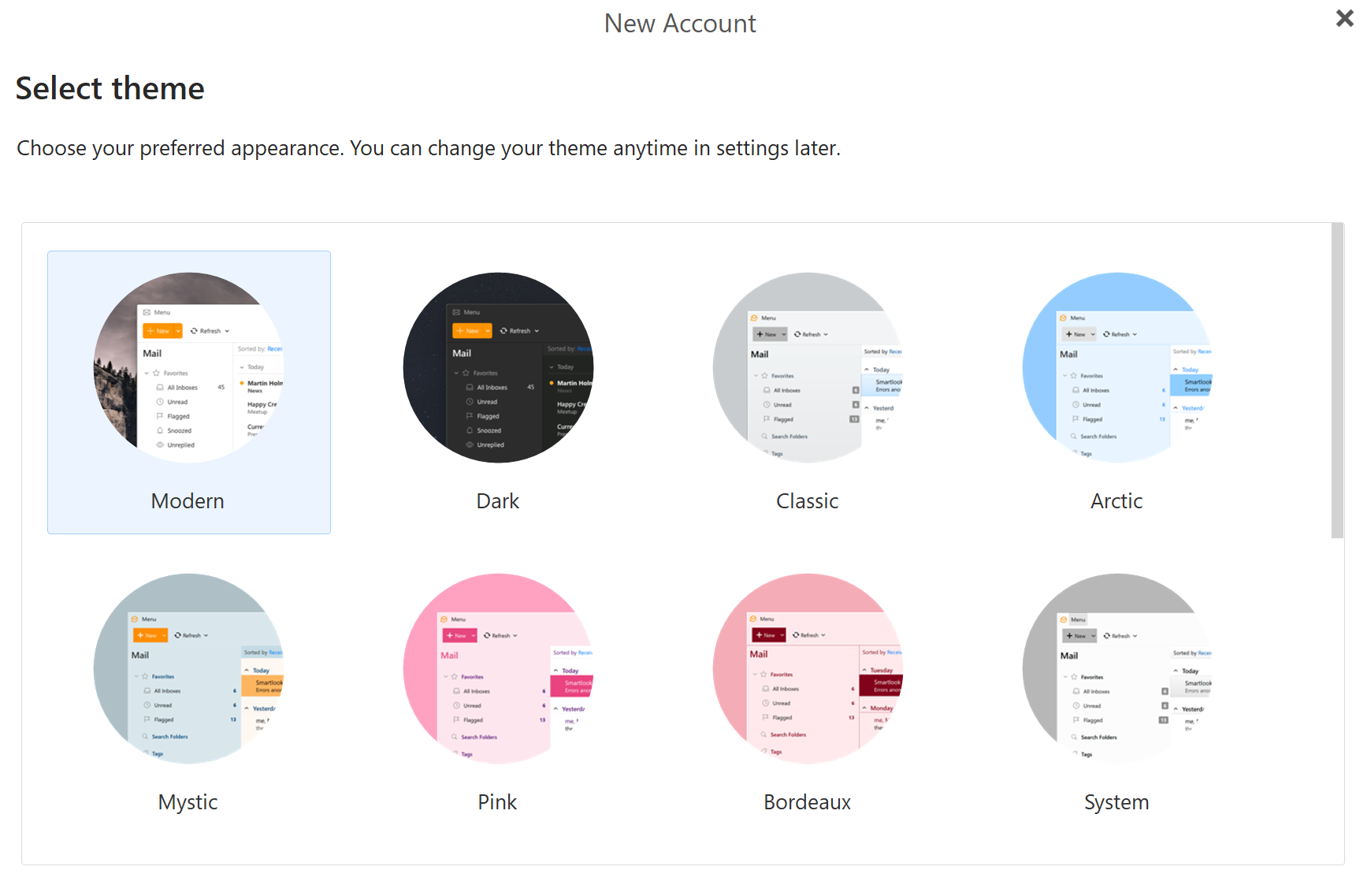 Click Skip Import as you will not need to import from a previous email client. Once configured all mail data will automatically download from the mail server.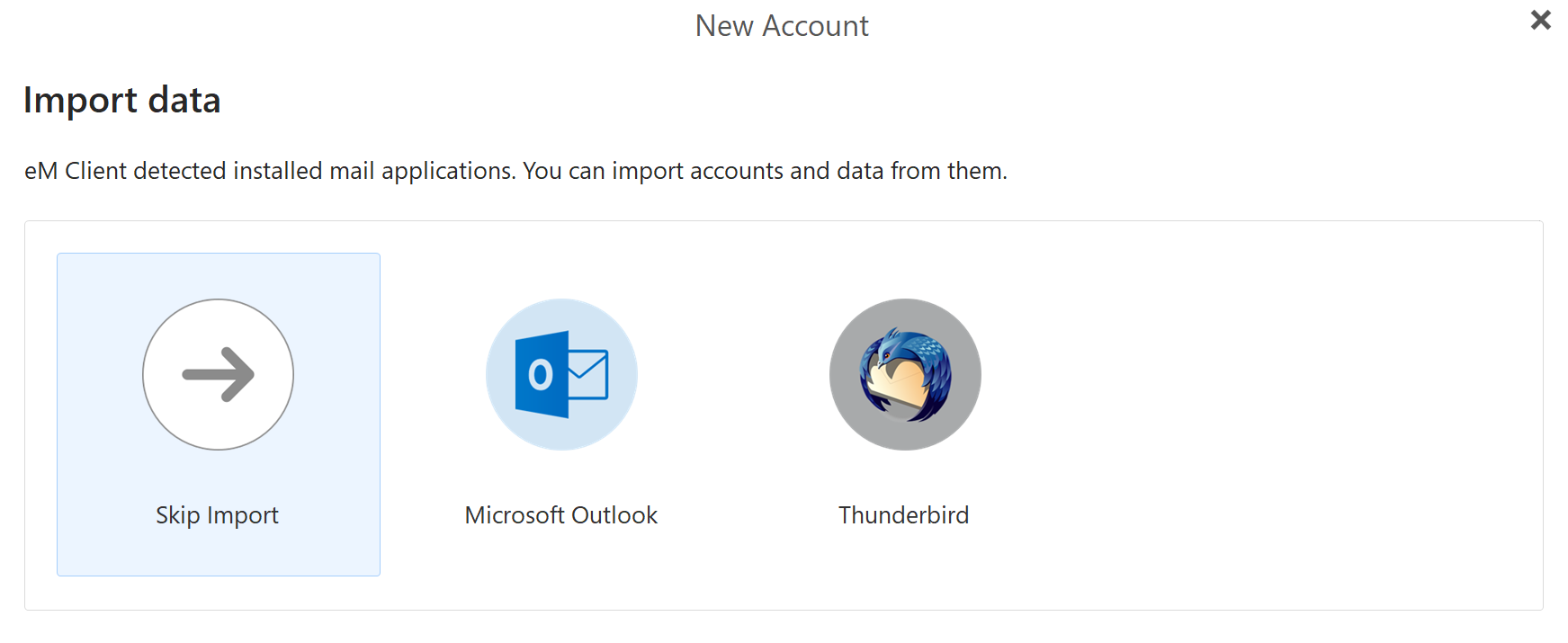 If you are using one of our domains, then eM Client will automatically setup your mailbox with just the email address and password for your mailbox. If you are using a custom domain, please refer to the guide to setup email on your custom domain to configure the DNS record needed. Alternatively, you can configure the mailbox manually using the directions below. 

Once set up successfully, you should see the below screen that asks for more account details. Enter Your name and click next. 

If you were able to add your account with the automatic configuration, then you can ignore this next step. 
This is if you wish to configure your account manually. In the em Client app, click + add account, and then under Mail, select other. 
Enter the below settings as pictured below.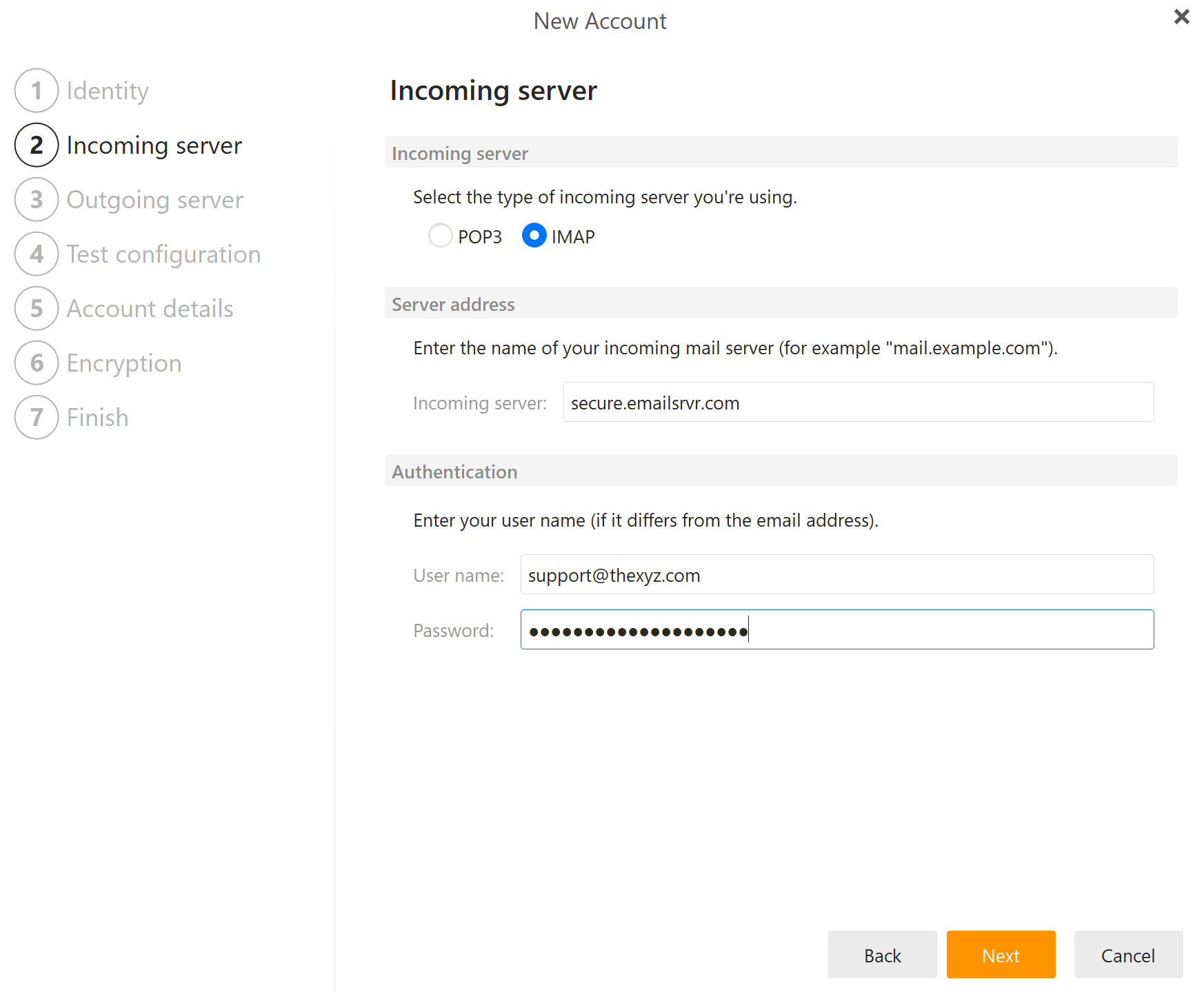 You can choose to add PGP encryption to your email account. You will need to add your PGP keypair or click continue without encryption since most people do not have the ability to receive fully encrypted emails.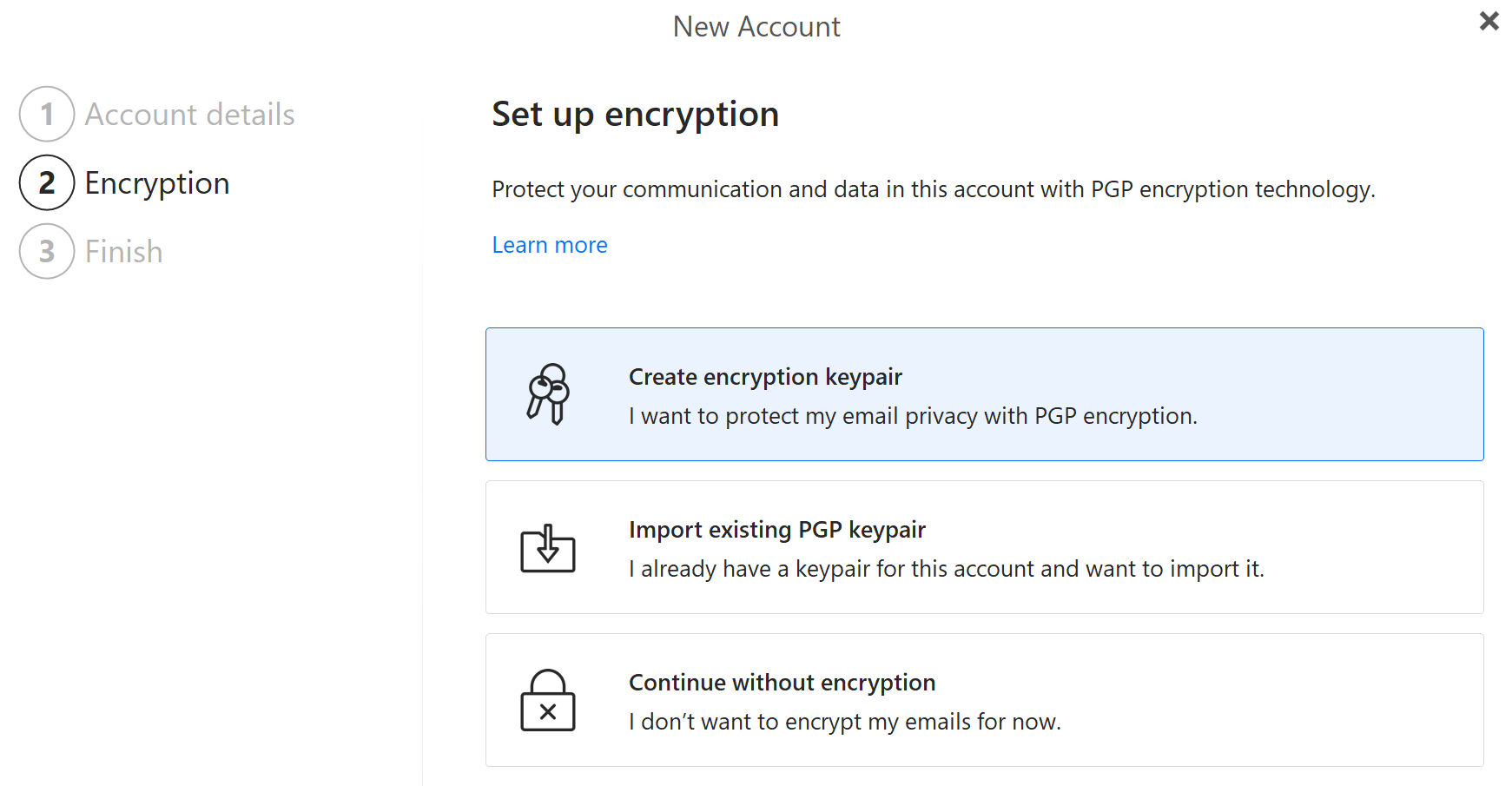 You should now see that your email account has been successfully set up.