The EPP key (Authorization code) is one of the safeguards against unauthorized transfers of domain name registrations and it protects your rights as a domain owner. The EPP key is required when transferring any and all  domain names. It is not possible to initiate a domain name transfer without an EPP code.
If your domain is NOT registered by Thexyz, you will need to contact your current registrar to obtain the EPP key before being able to initiate a domain transfer.  Please note that EPP codes are case sensitive.
If you have registered or transferred your domain name(s) with Thexyz, and have confirmed you can transfer the domain,  you can find a domains EPP code by following these steps:
Log in to the Thexyz Client Portal:
Navigate to Domains > My Domains
Click on the Manage button next to the domain you want an EPP Code for and select Manage Domain from the drop down menu.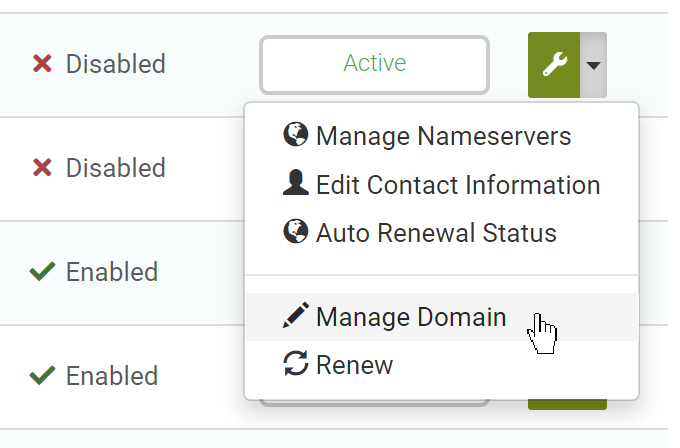 Clicking the "Get EPP Code" on the menu will display the time sensitive EPP code for the domain.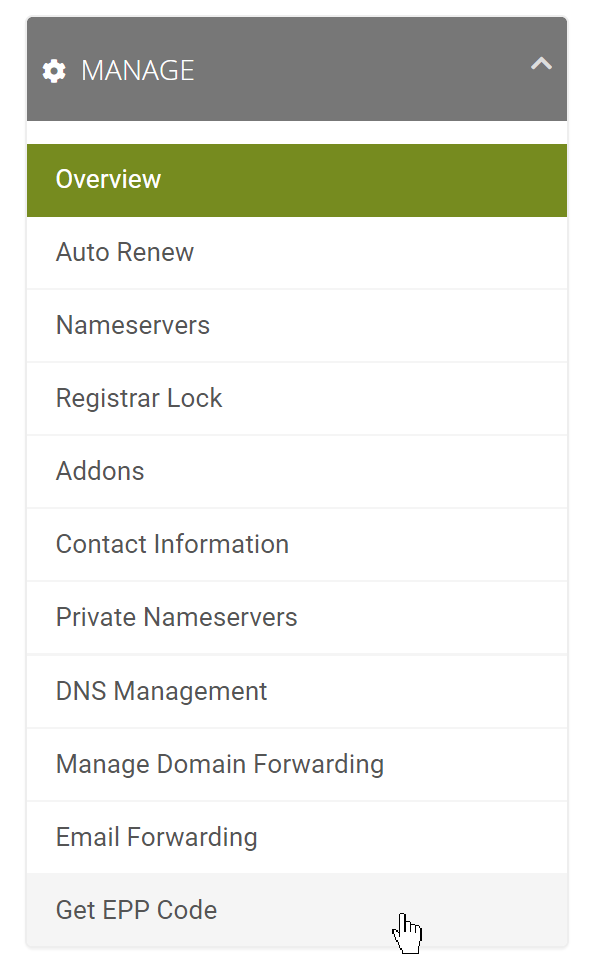 You should then see the EPP code and will look something like this below:
If you need to update the Registrant Email address you can do so under the Manage area for any domain.