How to direct sent email from iPhone to the sent email folder on server
By default the iPhone will create a local sent folder on your device that does not always sync sent email with Webmail.
On the home screen, tap the Settings icon.
Within Settings, scroll down and tap Accounts and Passwords
Select the account you wish to manage.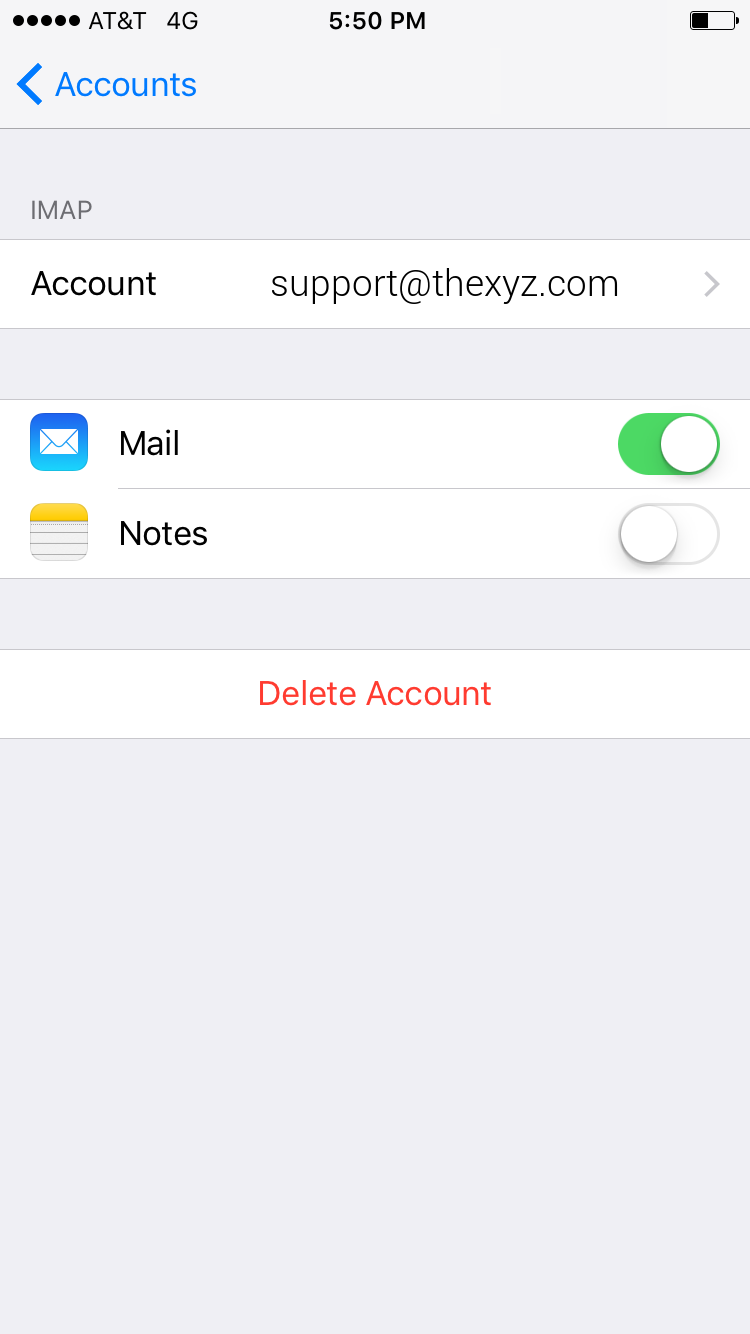 Within the account settings, select Advanced at the bottom.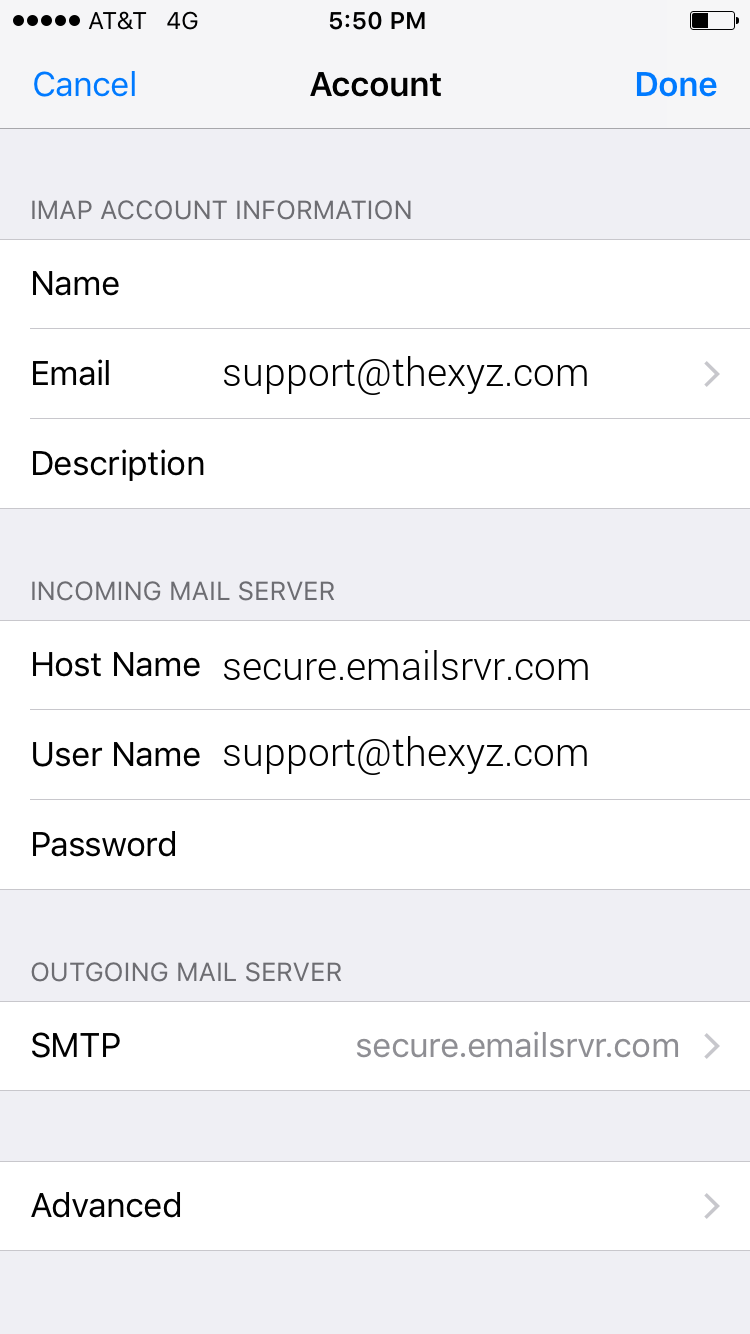 Under MAILBOX BEHAVIORS, select Sent Mailbox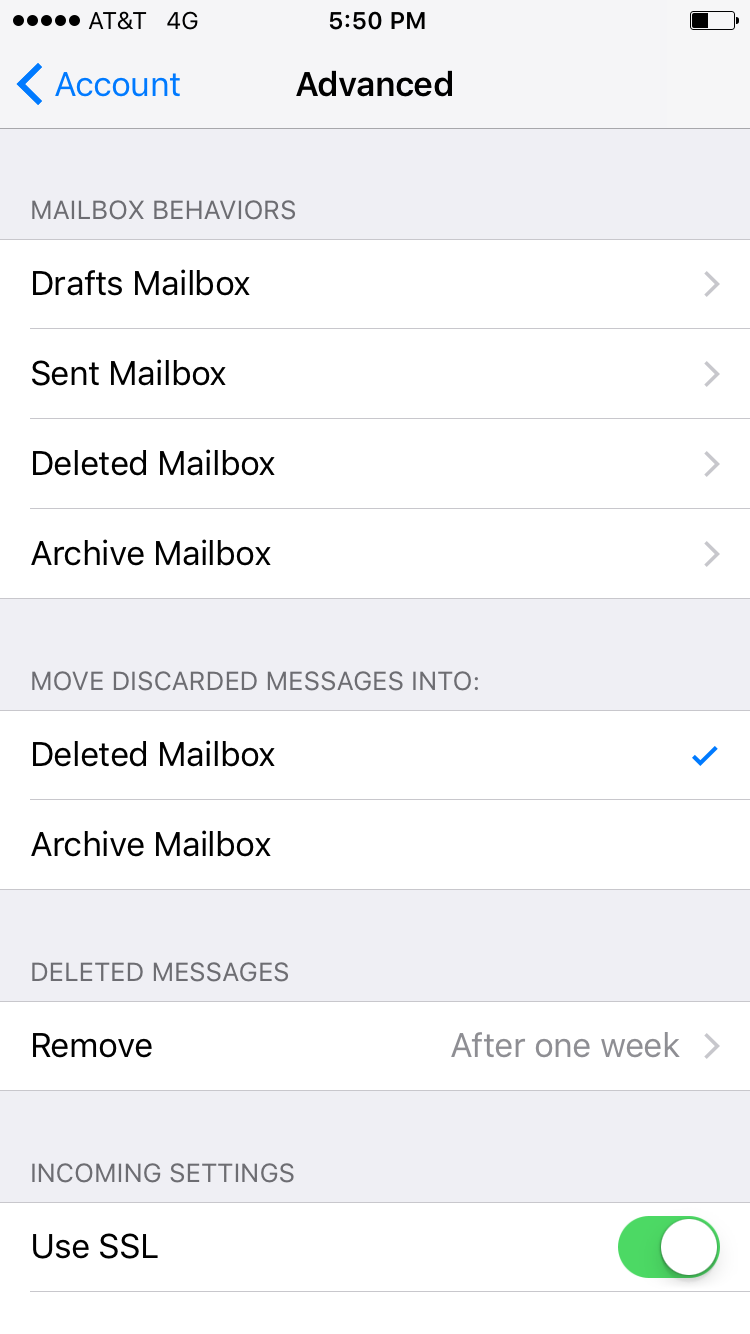 Select the appropriate folder under ON THE SERVER.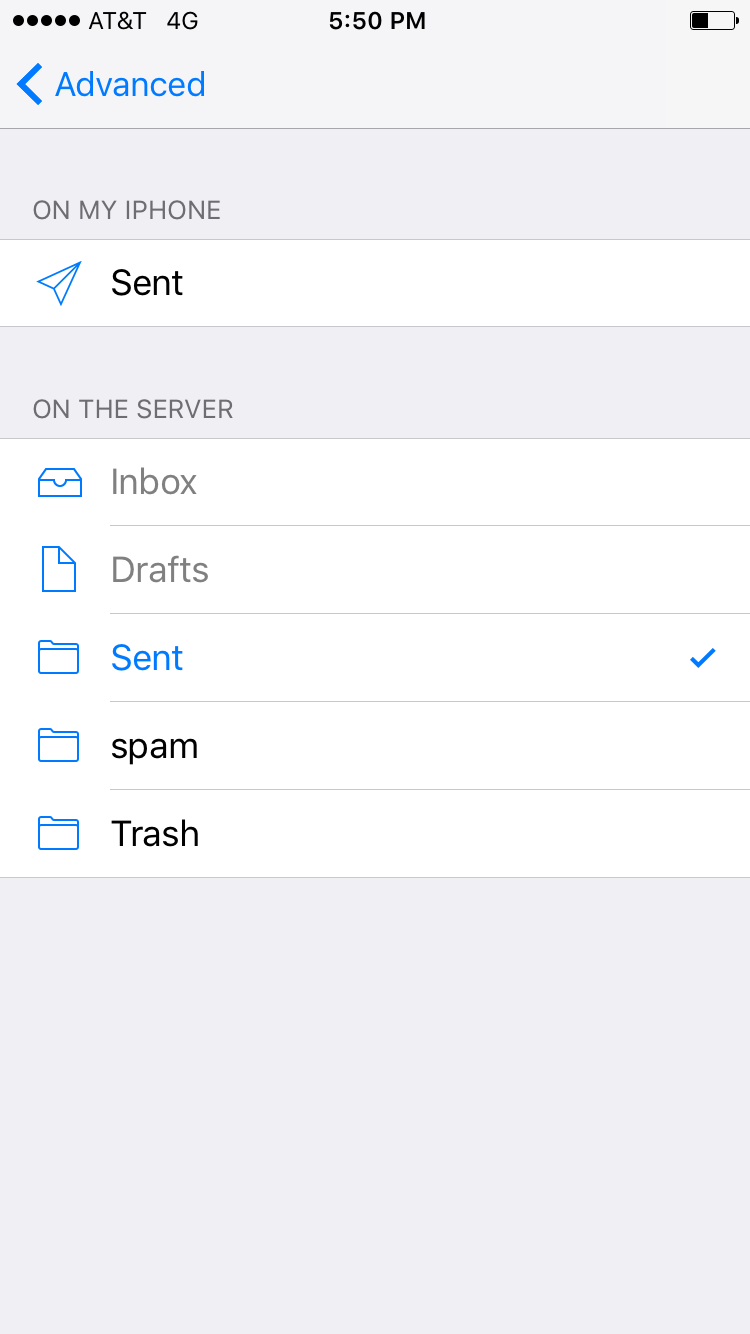 Ignore the Archive Mailbox, it won't be used.
Last step! Make sure Deleted Mailbox is selected under MOVE DISCARDED MESSAGES INTO. This will ensure deleted messages go to the Deleted Mailbox folder.
Now you're done! Go back to the home screen and launch the Mail app. Your email should appear within a few minutes, depending on the amount of items to sync.