How Can Admins Add Email Aliases?
To Create an Alias as an Administrator
When you create an alias, you are creating an email address that points to an actual email mailbox or mailboxes. For example, the alias sales@mydomain.com can point to tom@mydomain.com
dick@mydomain.com and harry@mydomain.com<. Each of those recipients (Tom, Dick, and Harry) would receive the message that was sent to sales@mydomain.com.
You will first need to login to the admin Control Panel:
https://admin.thexyz.com
1. On the Control Panel Main page, locate Email Hosting | Email Accounts. Click the Manage Aliases link.
2. Click the
Add Alias
button.
3. Enter a unique alias name in the
Create New Alias
box.
4. Select the address(es) you want to associate with the alias, and then click the
Add
button.
5. You can send email from this alias to up to 50 total email addresses, four of which can be outside of your domain.
6. Click the
Save
button.
In the picture below the alias (alias@thexyz.es) will deliver mail to webmaster@thexyz.es
You can also add up to 4 external accounts that are not hosted with us as picture below.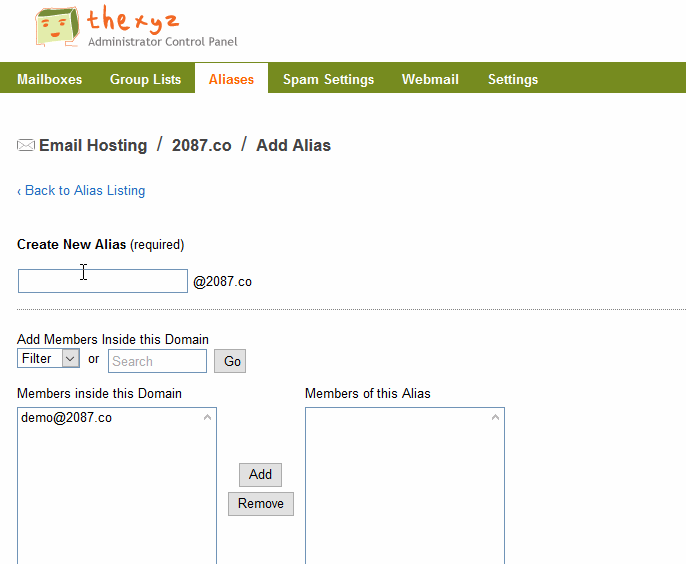 Tagged: